2017 Howliday Card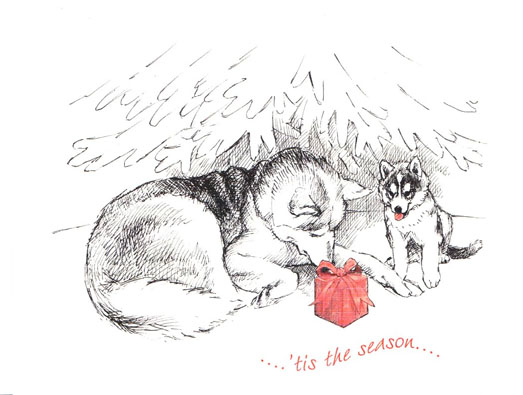 This year we are featuring the image from the 2005 Howliday card - a female Siberian Husky and her puppy peering curiously at a present. The message on the inside is "... to hope for love and peace for our world". They are printed on 5" x 7" white linen weave paper.
The price is $16 for 12, including envelopes. Shipping is $6.50 for up to 4 boxes (within the US) and is included in the prices listed below.
Click to see larger images of the: Front, Inside and the Back.



Click here if you would like to add a ornament to your order.