2016 Howliday Card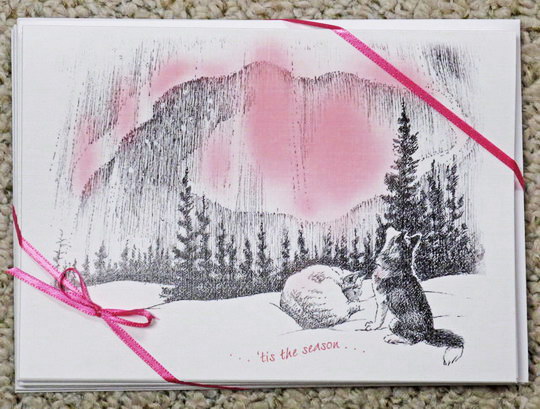 In this year's Howliday card, Barb Branham's Howliday has captured the rare red/pink Aurora. The message on the inside is "... to celebrate the splendors of Nature". The curled up dog is Cheryl Dawson's Cocoa. They are printed on 5" x 7" white linen weave paper.
The price is $16 for 12, including envelopes. Shipping is $6.50 for up to 4 boxes (within the US) and is included in the prices listed below.
Click to see larger images of the: Front, Inside and the Back.



Special pricing for rescue groups! Please contact Cheryl Dawson whose email address is on our Contact Us page.