2022
Here are the dogs we helped in 2022. We were pleased to make contributions towards their medical expenses to ensure happy and healthy lives for them all.
Please click on the Funding Requirements link on the left if you have a rescue dog that needs medical treatment beyond the ordinary needs of spaying/neutering, boarding, annual shots, and things like that. Please make sure you read and understand our requirements prior to making an application. The link to the rescue application is at the end of the requirements.
---
* * * NEW * * * You can now click on any picture to view an enlarged version.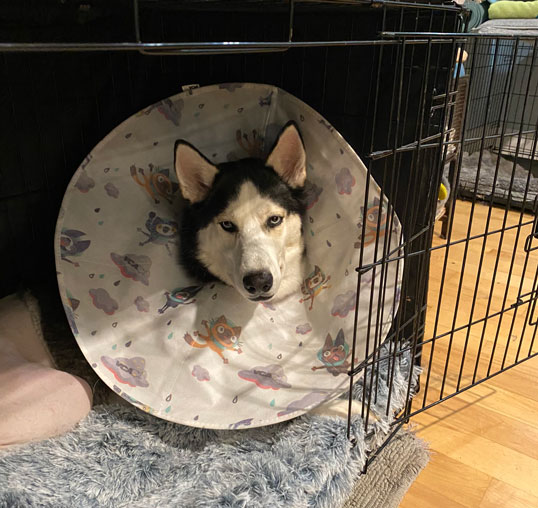 Shadow Husky Rescue
-
Shadow
- California
Shadow is a year-old male who was struck by a car. The accident completely shattered his pelvis on all sides which necessitated four complicated surgeries to repair his pelvic fractures which also included a scrotal ablation and a femoral head and neck ostectomy,
The surgeries were extremely expensive and Tim's rescue did an amazing job of raising most of the funds needed. We were happy to provide the balance. (December 2022)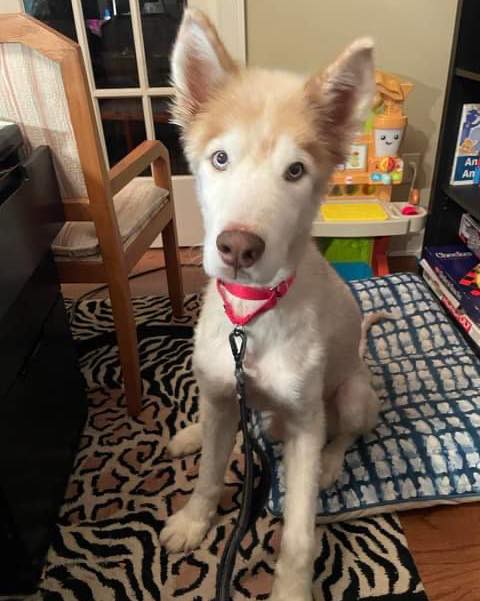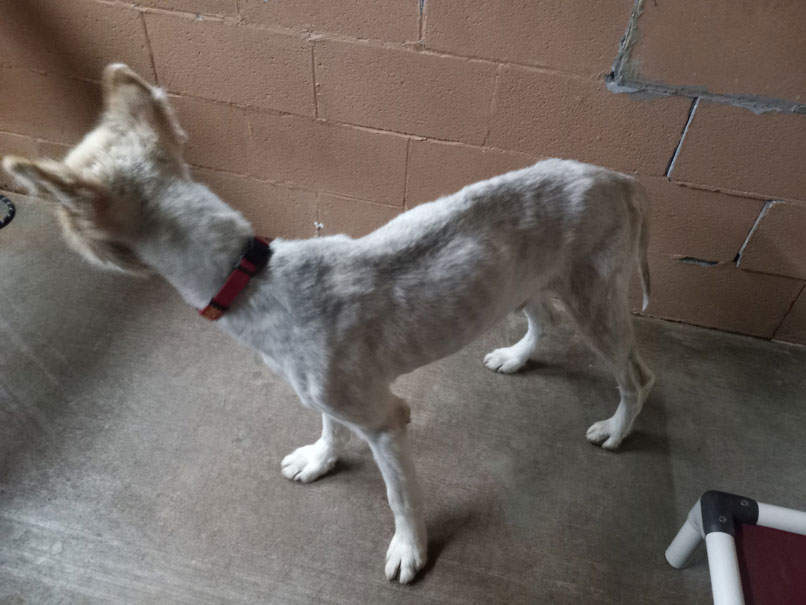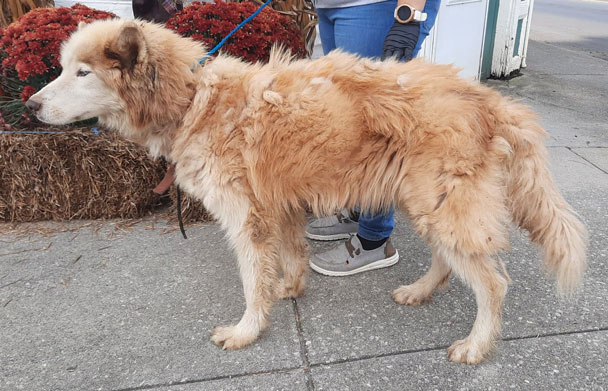 A Pathway to Hope
-
Tonka
- New Jersey
Tonka is an older Siberian (7--10 years) and was rescued as a stray from Tennessee. Amy writes that "through partnerships, various vets' offices, and incredible volunteers, we were able to get Tonka north as soon as possible to receive the diagnostics and treatments needed to save his life." Tonka was heartworm positive, severely underweight, and in dire need of dental work.
Amy's rescue group did some remarkable fundraising and we were very happy to provide the balance needed from the Richard and Julie L. Moreland Heart Fund, to bring Tonka back to health.
We hope he soon finds a kind and loving family to call his own. (December 2022)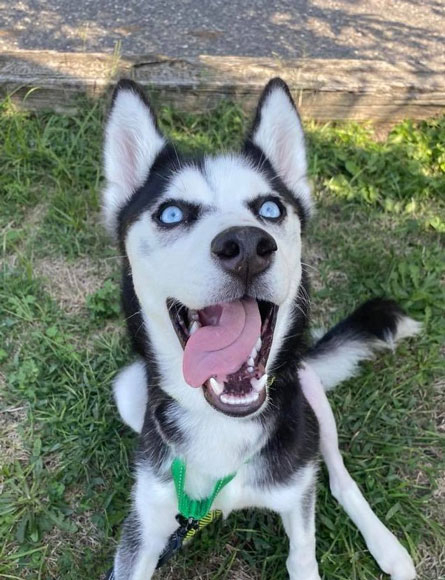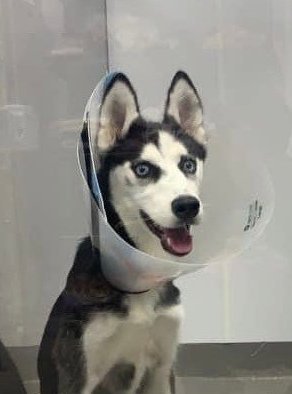 Husky House
-
Zoie
- New Jersey
Zoie (8 months) was owner-surrendered to Husky House after falling from a second floor window.
She sustained a fractured femur which needed (expenive) specialist surgery to insert plates and pins.
Zoie is recovering well and we were pleased to contribute funds to help her. (November 2022)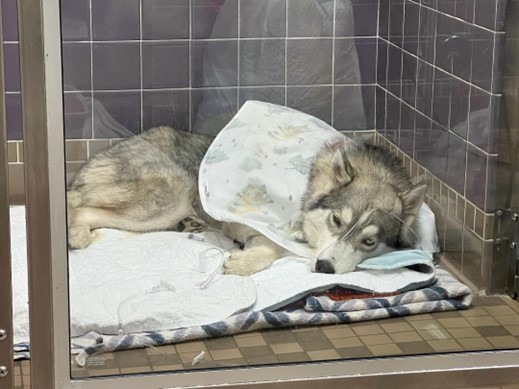 Norsled
-
Jazzy
- California
Jazzy (Jasmine) is a year old and was pulled from a California shelter in mid-September. She was adopted at the end of October and two days later exhibited all the signs of Parvo: lethargy, severe diarrhea, and general malaise. Her new adopters rushed her to the vet where she was, indeed, diagnosed with Parvo.
Although she was not symptomatic at the time of adoption, Norsled believes she was ill at that time given the incubation period of the disease.
Jazzy responded well to treatment and was ready to go home a week later!
We were pleased to help with funding for Jazzy and wish her a long and happy life after this unfortunate beginning. (November 2022)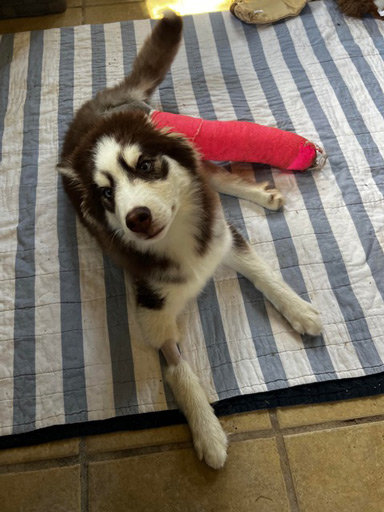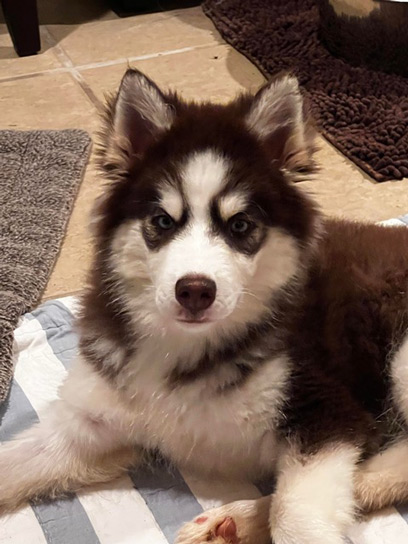 3 Huskateers Rescue
-
Ella Mae
- Pennsylvania
This little pup and her sibling were abandoned at a shelter. Shockingly, they were left in a cardboard box tied shut!
3 Huskateers Rescue took both pups but only Ella Mae survived. She is a feisty four-month old who was having severe difficulties walking. A vet check revealed a dislocated left rear leg lateral patellar luxation (basically a dislocated knee) and a congenital malformation of her right rear leg.
Ella Mae had surgery to correct the knee, but unfortunately, her right leg can't be saved and will need to be amputated after she has recovered from the surgery.
We were pleased to provide funding to help Ella Mae. (September 2022)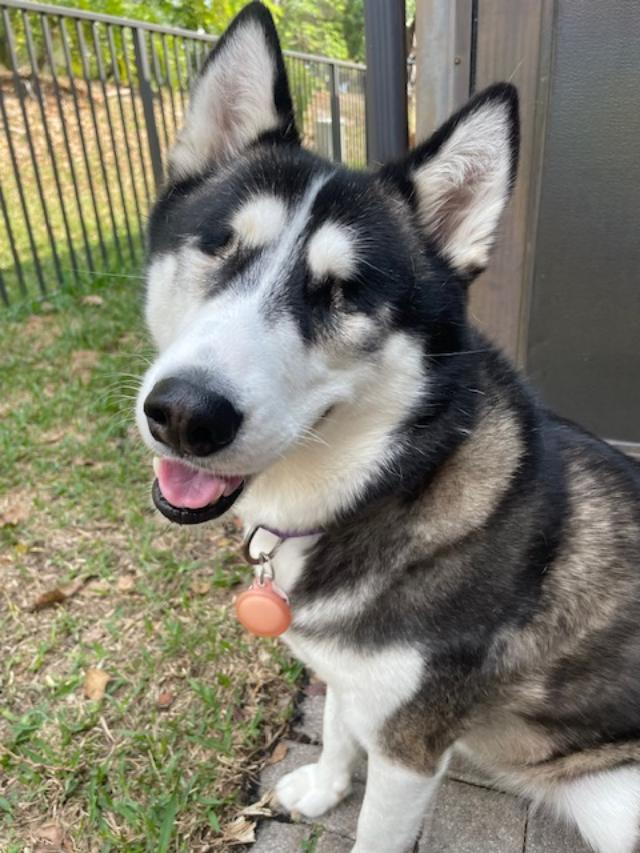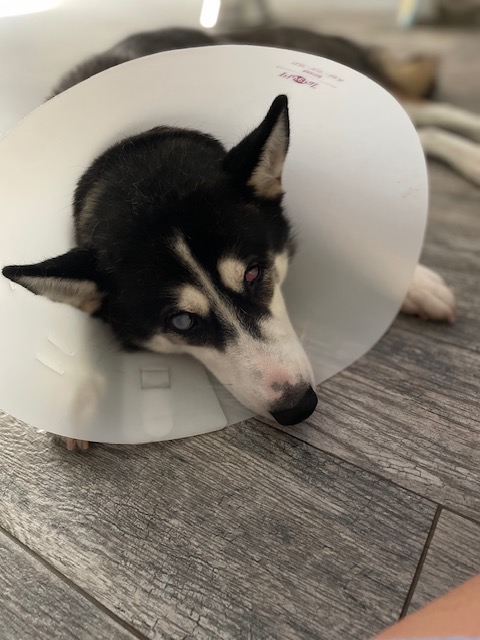 My Why Rescue
-
Zoey
- Florida
Zoey is three years old and was rescued from a shelter and found to be heartworm positive. As well, both eyes were inflamed and she was 100% blind.
While she was recovering from her heartworm treatment preparations were underway for a bilateral enucleation: the surgical removal of both eyes.
We were pleased to provide the funds for Zoey's surgery and wish her a long, pain-free life. (September 2022)
October update: foster Kristine wrote to tell us that Zoey has had her surgery and is home and resting.
April 2023 update: Kristine wrote to us, "last year your foundation helped us with a blind Siberian Husky, Zoey in West Palm Beach, FL. She has recovered so wonderfully and became a foster fail with me. She has fit in so beautifully, she's so sweet and perfect. Thank you for allowing us to help her with your support. She was heartworm positive and blind with severe pain and discomfort."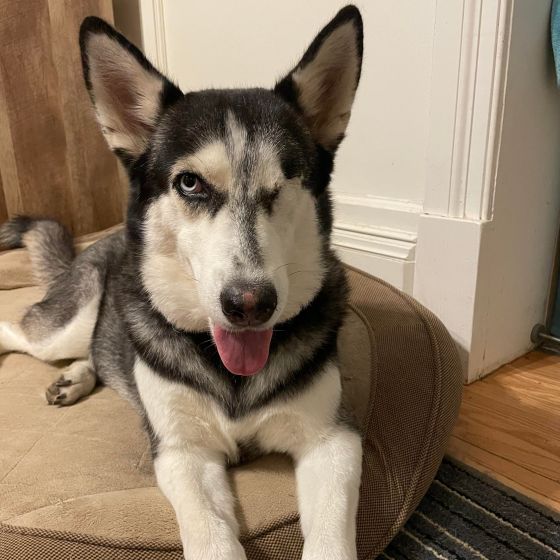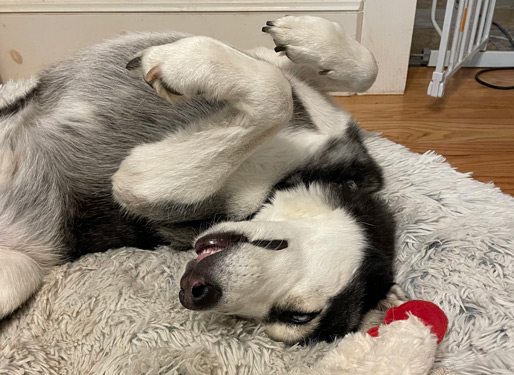 Journey Home GSD Rescue
-
Taffy
- Missouri
Poor Taffy has had a rough seven years. Rescued by Journey Home a year ago, she was found to be favouring a leg, and, having that checked, other problems emerged including ehrlichiosis, a fungal infection and an inflammation of her eye: uveitis.
The eyedrops prescribed were effective for a few weeks but never resolved the problem. When Taffy suffered blood pooling in her eye, the ophthalmologist said she was blind in that eye and that its removal was the only option. She has fully recovered from that.
Lori has been caring for her and describes her as "one of the sweetest dogs I have ever met. She literally hugs you and pushes her face into yours. She's just a treasure. There is a family out there who will be blessed to have her."
We were happy to pay for Taffy's enucleation and hope she finds a special family soon. (August 2022)

Hope 4 Huskies
-
Ale, Cava, Lager
- Washington
These three pups are four months old, owner surrendered, and were on a transport from California when Hope 4 Huskies rescued them. Christina wrote that they were infested with ticks - hundreds on each puppy - and emaciated.
They were in dire need of medical intervention (and food!) which we were very happy to pay for.
Once the pups recover from their ordeal they will be ready for adoption. We wish them long and happy lives. (August 2022)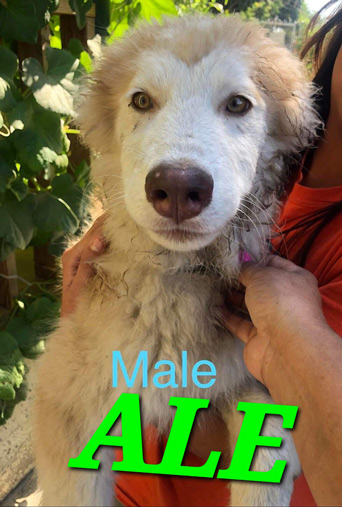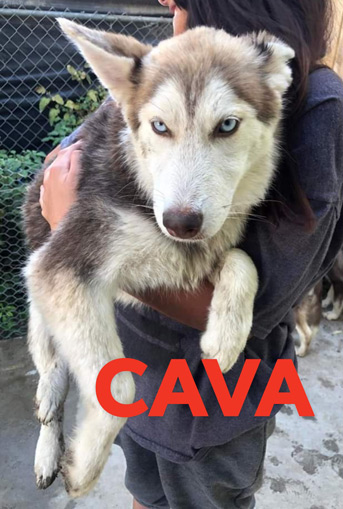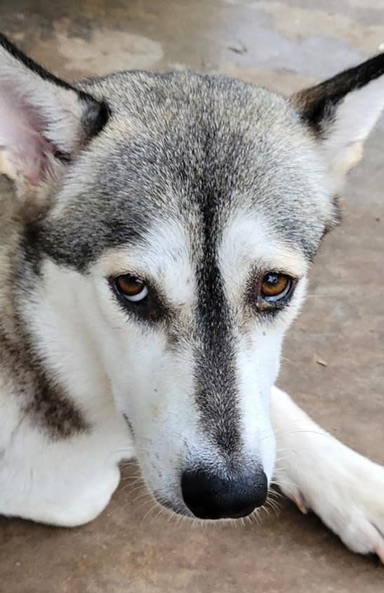 Free Spirit Siberian Rescue
-
Rio
- Illinois
This beautiful girl is a year old and was rescued from Texas. She was diagnosed with heartworms.
We were pleased to fund Rio from the Julie Moreland Heartworm Fund and hope she finds her forever home very soon. (July 2022)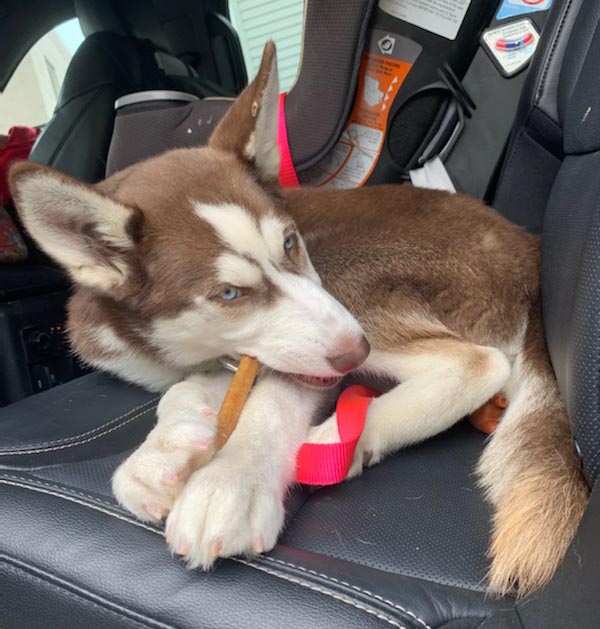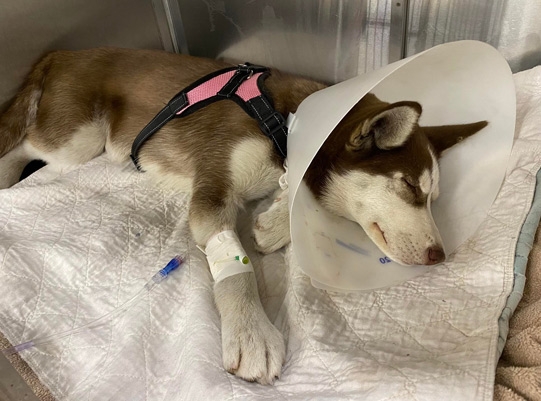 A Pathway to Hope
-
Foxy
- New Jersey
Foxy is a pup - just four months old - living at a warehouse being raised as a guard dog. Sigh. She escaped and was struck by a car. She suffered multiple pelvic fractures which her owner refused to treat, opting instead for euthanasia.
Amy's rescue took on her care. Foxy's pelvic area was shattered and her lungs were filled with air, blood and fluid. It seemed at first that she would need extensive surgery, but she proved to be a tough little girl, struggling to walk despite all the pain.
Her orthopedist decided to try strict crate rest to allow the pelvis to heal on its own which, emarkably, it began to. We were delighted to hear that Foxy's prognosis for a full recovery is excellent!
We applaud A Pathway to Hope for its excellent fundraising and were very happy to provide the remainder of the funds needed for this sweet little girl. (June 2022)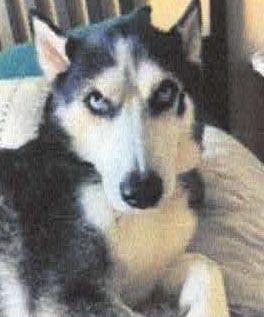 Sophie's Circle Dog Rescue
-
Kita
- Florida
Five-year old Kita was abandoned by a homeless person who left her tied to a tree. Sophie's Circle rescued her, had her vet-checked, and apart from some malnourishment, she seemed quite well. She even had a scar indicating that she had been spayed.
Kita settled nicely into her foster home, but a few weeks later showed signs of acute distress and was rushed to the ER. Kita had pyometra. It seems one ovary had been missed during her spay and was severely infected. She needed emergency surgery.
Kita is recuperating well and we were happy to help with her medical expenses. (June 2022)

A Pathway to Hope
-
Finn
- New Jersey
Finn is an agouti pup (four months) who was rescued from a backyard breeder. It soon became clear that there was something wrong with Finn when he screamed in pain when touched. He fell critically ill with a testicular torsion in his undescended testicle and needed emergency surgery to remove it.
It was expensive surgery and Amy's rescue did an admirable job of fundraising. We were very pleased to help to ensure a healthy future for Finn.
He is recovering in foster care and has an adoption pending!(April 2022)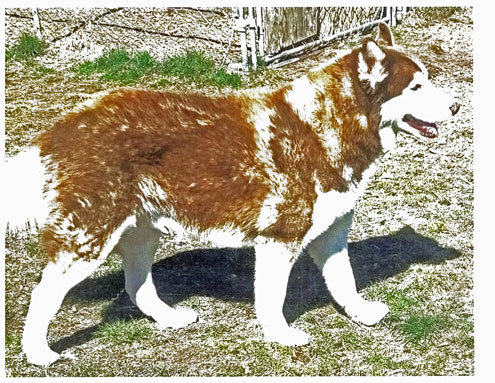 Friends of Denali Sanctuary of Siberians/Seniors Inc.
-
Ashton
- Oregon
Ashton is a red and white nine-year old who was pulled from a shelter. He was diagnosed with a perianal mass. The tumours were surgically removed and found to be benign.
We were pleased to help this handsome boy. (March 2022)

All Joy 4 Paws
-
Sky
- California
Two-year old Sky was rescued from a shelter and found to be favouring her right rear leg and in pain. X-rays revealed leg and pelvic fractures which necessitated surgery: a femoral head ostectomy (FHO).
Sky's prognosis for a full recovery is excellent. We were very pleased to help with Sky's medical expenses and wish her a long and pain-free life. (March 2022)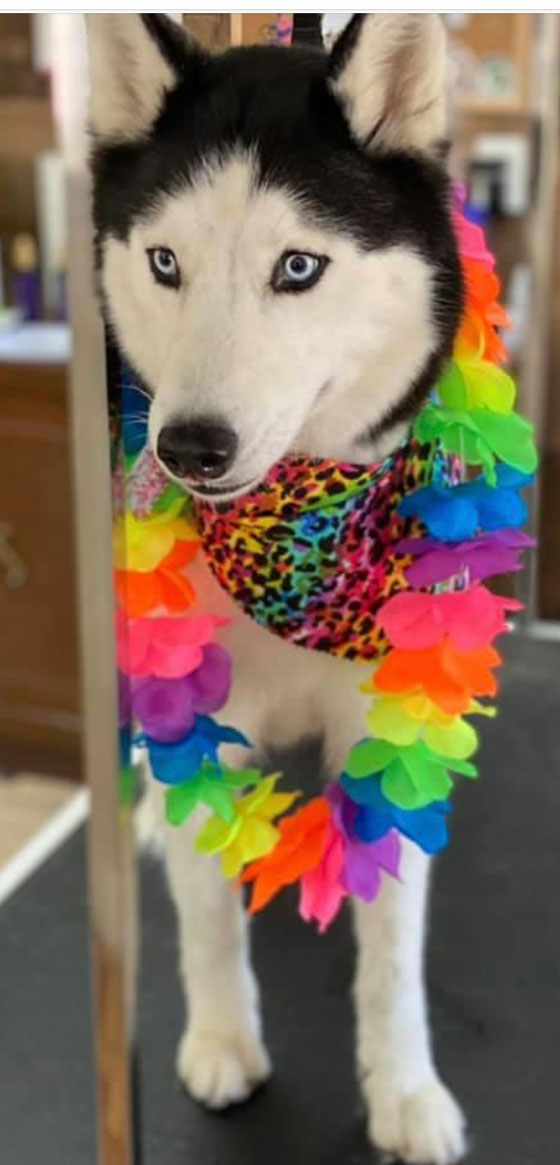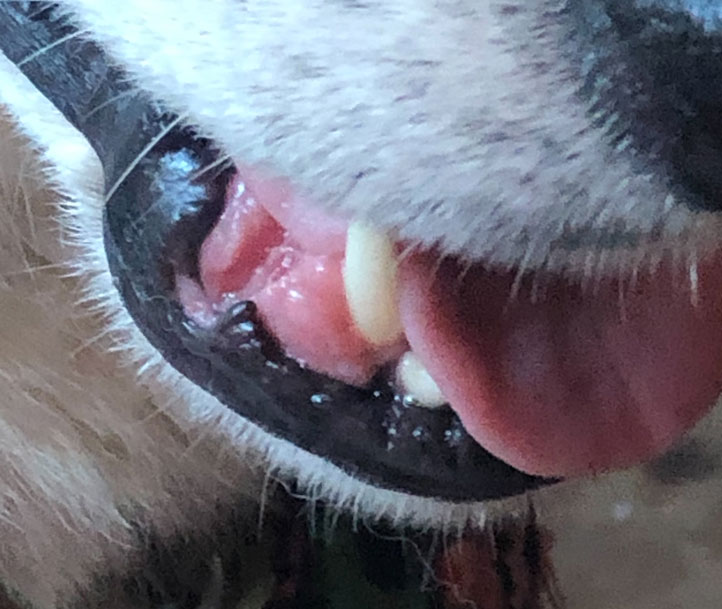 Homeless to Home Husky Rescue
-
Kiko
- Pennsylvania
This beautiful lady was the victim of a domestic violence situation and taken into rescue. Her foster mother discovered a mass on Kiko's gums and mouth. Surgery was scheduled and the mass was removed. It was benign.
The surgery was more complicated than anticipated and we were happy to help with Kiko's medical expenses. (January 2022)
February Update: Kiko is recovering well and is now eating soft foods. There is still pain and she's wearing a fentanyl patch to help with that. The best news of all: Kiko has been adopted!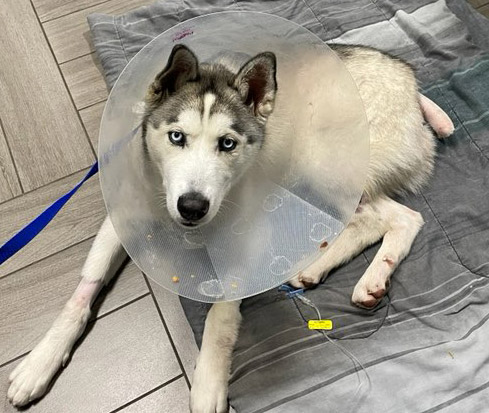 A Pathway to Hope
-
Rocky
- New Jersey
This young pup was suffering from self-inflicted injuries. His owner couldn't handle his frequent episodes of excessive tail-biting which left poor Rocky with exposed bones and a bloody and infected tail, so she relinquished him to A Pathway to Hope.
Since he had not received medical care for his wounds, tail amputation the only option. And he was also treated for neurological issues. Rocky was diagnosed with hyperesthesia (increased sensitivity to stimulation). He is on a medication regimen to control his episodes.
Amy describes Rocky as "fun-loving, sweet and playful." He is looking for a forever home with medical knowledge to enjoy and care for him.
We were pleased to contribute to Rocky's medical expenses and commend A Pathway to Hope for their very successful fundraising on his behalf. (January 2022)
February Update: He's back! Poor Rocky. The young pup we helped in January (see above) was happily adjusting to life with a wonderful foster family. He ate a sock, vomited it up and seemed to be all right. The next day he was lethargic, not eating or eliminating, and generally, in distress. An ultrasound showed a second sock lodged in his rectum.
(Sigh) ... Fortunately, it was removed without surgical intervention and he is recovering nicely. (February 2022)