2018
Here are the dogs we have helped so far in 2018. We are pleased to make contributions towards their medical expenses to ensure happy and healthy lives for them all.
Please click on the Funding Requirements link on the left if you have a rescue dog that needs out of the ordinary medical treatment. Please make sure you read and understand our requirements prior to making an application. The link to the rescue application is at the end of the requirements.
Shadow Husky Rescue
-
Tipper
- California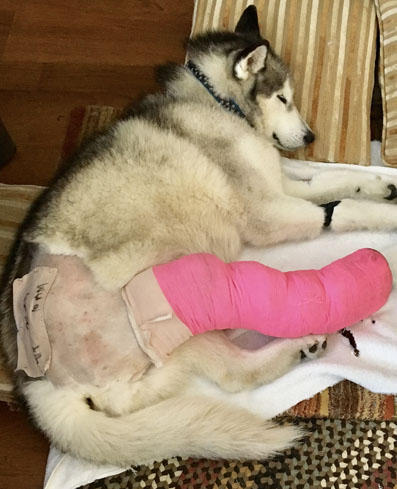 Tipper is four years old and with Shadow Husky Rescue. He suffered a detached ACL (anterior cruciate ligament) and needed orthopedic surgery to repair it.
Tipper's surgery was successful and we hope he finds his forever home soon
We were pleased to contribute considerable funds to help Tipper. (April 2018)
Delaney's Dog
-
Shelby
- California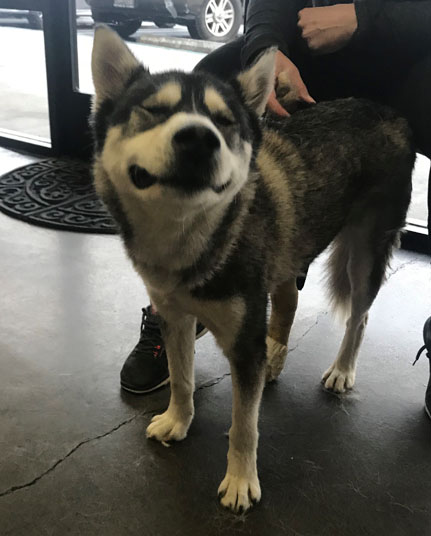 This sweet little girl is only a year old and was in a shelter suffering from a fracture of her left hind leg.
Maureen's rescue pulled Shelby from the shelter to get her the immediate orthopedic surgery she needed--a fracture repair (plate/pin) of the mid tibia/fibula.
This was expensive surgery and we commend Delaney's Dog on its admirable fundraising efforts. We were pleased to contribute the balance and hope Shelby finds a happy home soon. (April 2018)
Broken Arrow Rescue Community
-
Nanook
- Oklahoma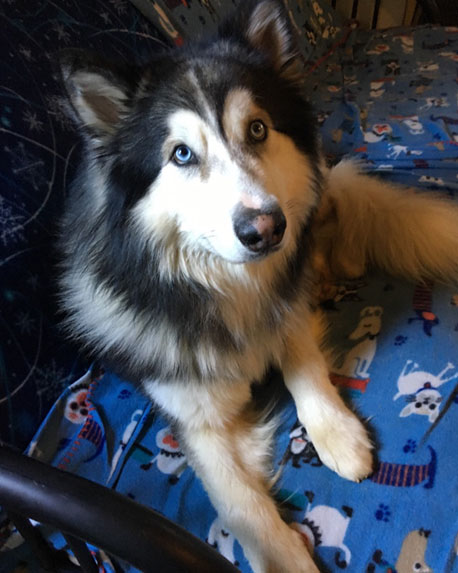 Nanook is four years old and had been picked up as a stray. Broken Arrow rescued him from the shelter. Nanook began having back-to-back seizures and needed immediate emergency treatment.
He is currently on medication for his seizures.
We were happy to help Nanook get the medical attention he needed. (April 2018)
Husky House Inc.
-
Mom and Baby
- New Jersey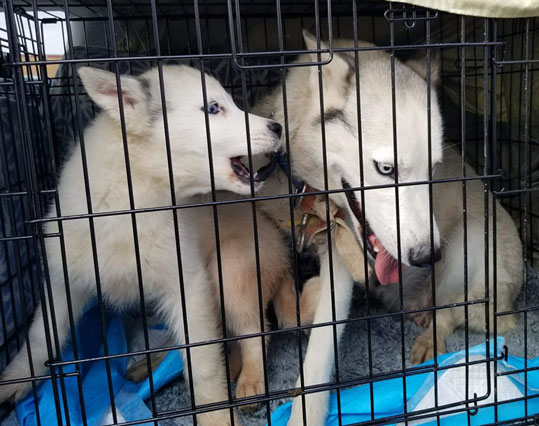 Husky House pulled Mom and Baby from a Texas shelter. Both were immediately diagnosed with parvo-virus.
They were treated successfully and both have recuperated well.
We were happy to provide funding to help with their treatment. (March 2018)
Arctic Rescue Southwest
-
Dan
- New Mexico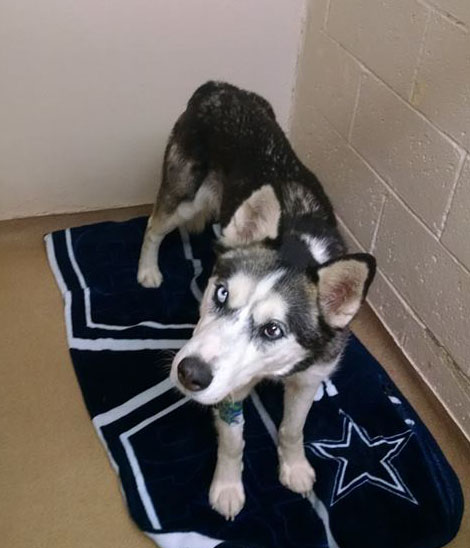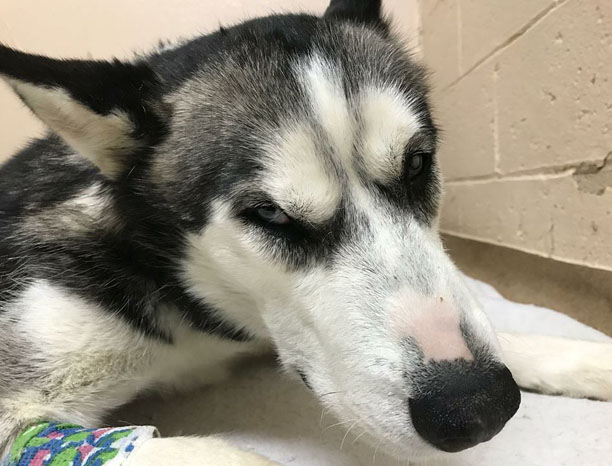 Exuberant young Dan was pulled from a shelter and in foster care when he began exhibiting signs of distress: lethargy, vomiting, intestinal inflammation. He refused food for several days and then water.
Michelle had him examined at an emergency clinic, but x-rays didn't reveal much though the vet suspected a possible intestinal blockage which he hoped would pass normally. It didn't and Dan's condition worsened. He needed surgery to remove the obstruction: a washcloth in various pieces of digestion. The vet said it could have been there for weeks or longer.
Arctic Rescue raised some funds for the surgery and we were pleased to help as well.
Dan "is back to his energetic, happy self" and is recuperating nicely. (March 2018)
Independent
-
Mason
- California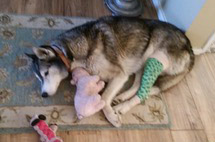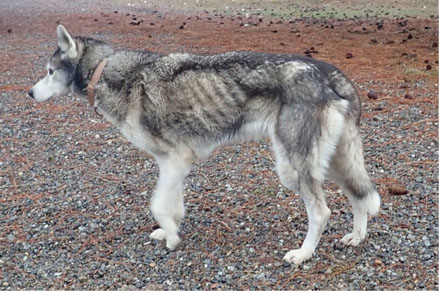 Mason is our first case of 2018 as we commemorate the 20th anniversary of SOS-SRF. And he is the 600th Siberian we have helped!
He is 11 years old and has had a rather complicated and troubled life. He belonged to his rescuer when he was a puppy and, unhappily, she had to relinquish him for personal reasons. Years later, she discovered that Mason was malnourished with a tumour on his leg and apparently living in less than ideal conditions. Fortunately, she was able to reclaim him and have the tumour removed. He is safe.
We found this to be a very distressing case and were pleased we could help with Mason's surgery. (January 2018)
Update
-
River
- Ohio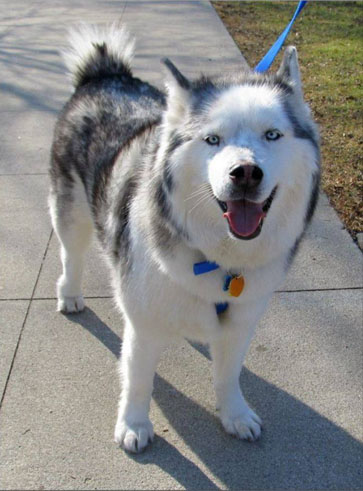 River was rescued in 2012 (see here) after he was attacked by coyotes and lost his lovely tail. Rebecca sent us this update in January of 2018. "He was adopted by my son and now daughter-in-law in early 2014 and will be nine next month. He is truly the sweetest, most patient husky I have ever met! We take him to all of our community events and he is always the star of show. Everyone wants to know his story and of course, we always share it. River has a buddy, Loki, who is a 15 pound, year and a half old Alaskan Klee Kai to keep him young!
"Thank you again for what you do. We, as a family, are all about adopting rescues!"