2017
Here are the dogs we have helped so far in 2017. We are pleased to make contributions towards their medical expenses to ensure happy and healthy lives for them all.
Please click on the Funding Requirements link on the left if you have a rescue dog that needs out of the ordinary medical treatment. Please make sure you read and understand our requirements prior to making an application. The link to the rescue application is at the end of the requirements.

Tall Tails Rescue
-
Meeshka
- Oklahoma
This two-year old girl was a neglect case pulled from an SPCA shelter. She was diagnosed with heartworms and successfully treated.
Funds to help her came from the Julie Moreland Heartworm Fund. (January 2017)

Northern Exposure Siberian Husky Rescue
-
Lulu
- New Jersey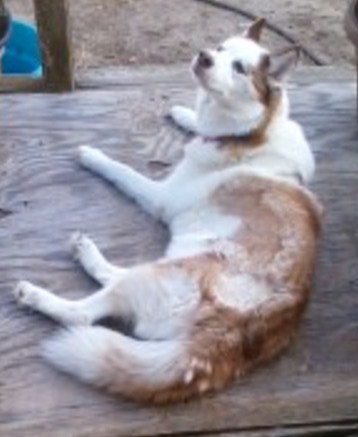 Kahlua Blue (Lulu) is six years old, diagnosed with diabetes and cataracts. Northern Exposure, a small rescue with limited funds, pulled her from a local shelter. They wanted to help Lulu, knowing that with both diabetes and blindness, as well as her age, her chances of adoption were limited.
Lulu was successfully treated for cataract removal and the rescue is working to stabilize her diabetes. We were pleased to be able to help.
Lulu should be ready for her forever family soon. (January 2017)