2021 (12 dogs)
Here are the dogs we have helped so far in 2021. We are pleased to make contributions towards their medical expenses to ensure happy and healthy lives for them all.
Please click on the Funding Requirements link on the left if you have a rescue dog that needs medical treatment beyond the ordinary needs of spaying/neutering, boarding, annual shots, and things like that. Please make sure you read and understand our requirements prior to making an application. The link to the rescue application is at the end of the requirements.
---
* * * NEW * * * You can now click on any picture to view an enlarged version.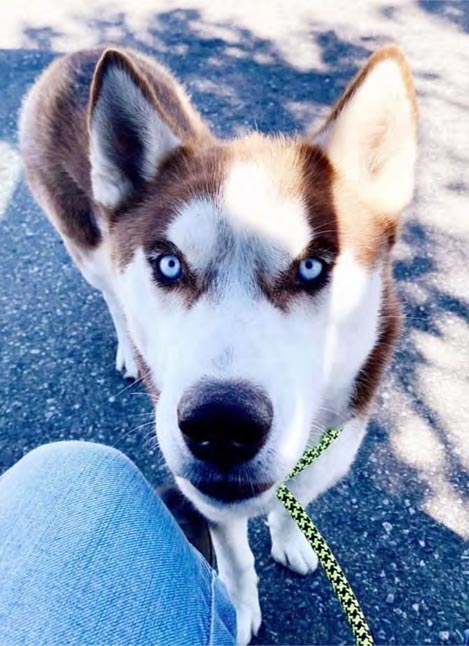 All Joy 4 Paws
-
Buck
- California
Buck is 1 1/2 years old and a gorgeous red and white pup with blue eyes. He was rescued from a shelter and diagnosed with severe hip dysplasia on his left side. He was in need of corrective surgery: a left femoral head ostectomy.
In this procedure the head and neck of the femur are removed resulting in the restoration of pain-free mobility.
We were pleased to help Buck and he is recuperating well. He will soon be looking for his forever family. (November 2021)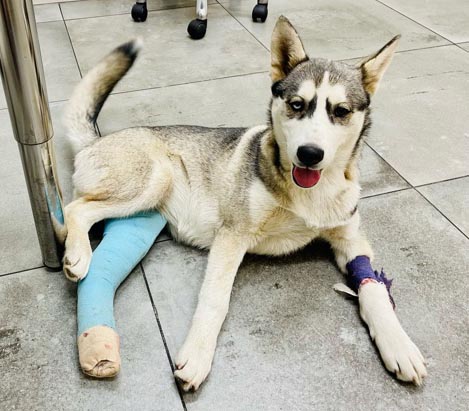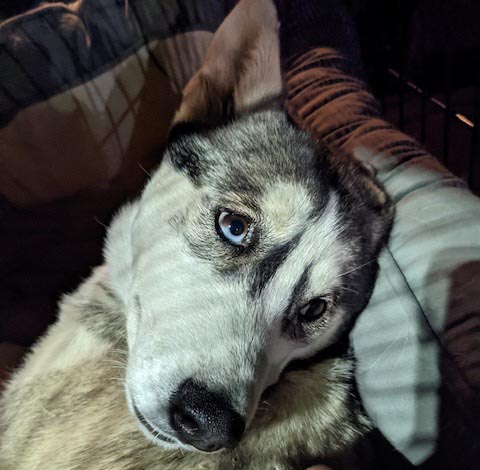 Delaney's Dog
-
Alma
- California
Alma (4 months old) owes her life to a remarkable group of volunteers dedicated to helping her. Alma had been attacked by a neighbour's dog who grabbed her leg, breaking it. The puppy was clearly in pain but the owners refused to pay for pain medication for her. Alma was taken to an emergency vet clinic to be euthanized. And that's where Alma's rescue began.
As Maureen wrote us, an "angel advocate" (a vet tech) intervened and managed to get the rescue started. Delaney's Dog was Alma's final destination. She needed orthopaedic surgery to repair her broken leg. She has a good prognosis and her future is bright.
The rescue did an admirable job of raising half the amount needed for the surgery and we contributed the balance.
This sweet little girl lives up to her name: "she nourishes the soul of everyone she meets; her kindness shines through her eyes." (Maureen Delaney)
We hope Alma finds a very special forever home. (November 2021)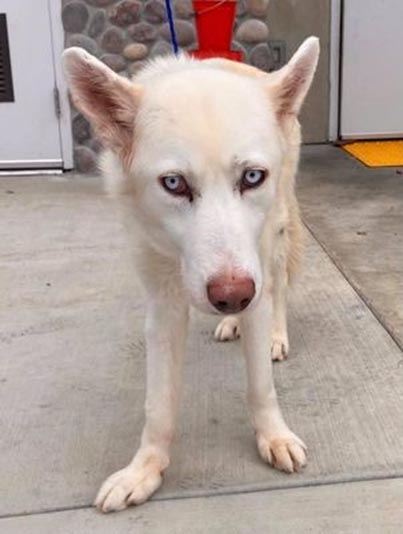 All Joy 4 Paws
-
Maximus
- California
This young boy (two years old) was rescued from a San Bernadino animal shelter and could barely walk. Both hind knees had torn cruciate ligaments. He was in severe pain.
The TTA (cruciate ligament) surgeries are expensive and must be performed three months apart.
We were pleased to provide funding for the first surgery and hope that once both knees are repaired, Maximus will enjoy a pain-free life. (October 2021)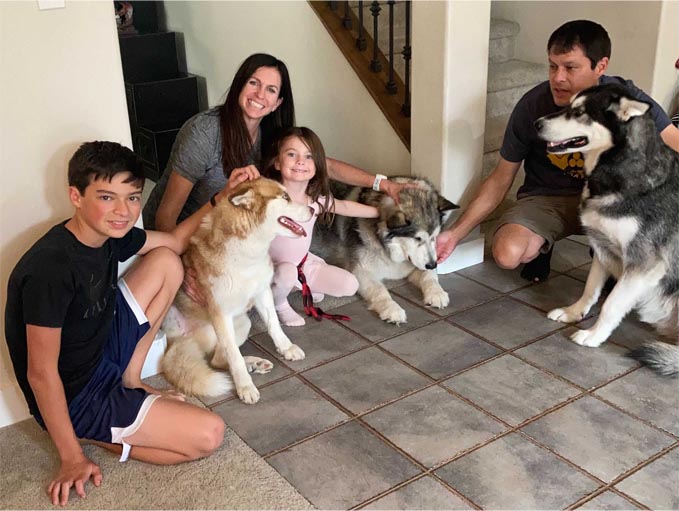 Moonsong Malamute Rescue
-
Uma
- New Mexico
Two-year old Uma was found as a stray and taken to a shelter in Utah. She was chipped and had tags, and efforts were made to contact her owners. They did not respond.
Uma was badly injured: her right rear leg was severely lacerated and a ligament had ruptured. The leg was infected. Uma was facing euthanasia. When Ruth at Moonsong had Uma's injury assessed, the prognosis for surgical repair was poor. Amputation was necessary to save her life.
Moonsong was remarkably successful in raising most of the funds needed for this expensive surgery and we contributed the rest.
We were delighted to hear that Uma ("Supergirl") is now with her forever family. Ruth included a lovely photo. (September 2021)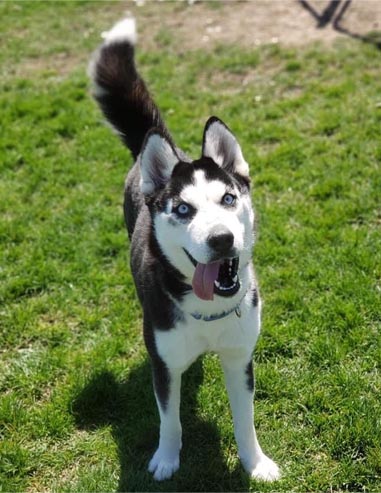 Free Spirit Siberian Rescue
-
Mona
- Illinois
This young girl was rescued from an animal shelter in Texas and diagnosed with Heartworms. Given her age (2-3) and current health, her prognosis is good for a complete recovery.
We contributed funds for Mona's treatment from the Julie Moreland Heartworm Fund. (September 2021)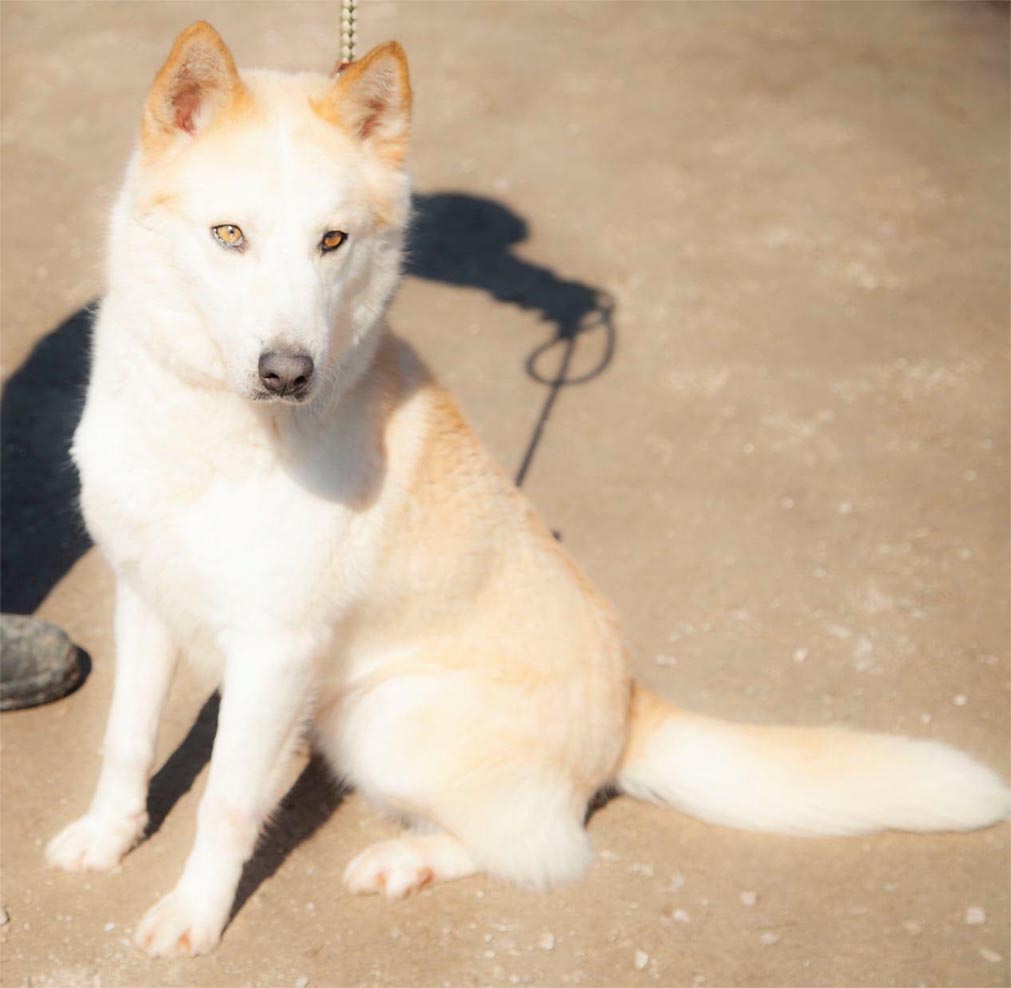 Free Spirit Siberian Rescue
-
Shango
- Illinois
This young boy was rescued from a kill shelter in Texas. Covid has made fundraising difficult for many rescues and when Shango tested positive for Heartworms, Melody asked if we could help.
We were pleased to provide funding from the Julie Moreland Heartworm Fund. Shango's prognosis for a complete recovery is good and we hope he finds his forever home soon. (June 2021).
\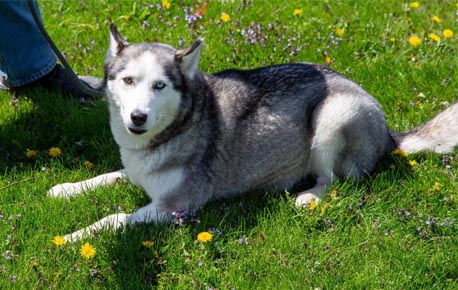 Free Spirit Siberian Rescue
-
Angel
- Illinois
Free Spirit rescued this pretty two-year old from a pound. She was diagnosed with Heartworms and treated successfully. Angel is in good health and given her age, her prognosis for a complete recovery is good.
We were happy to help Angel from funds from the Julie Moreland Heartworm Fund. (June 2021)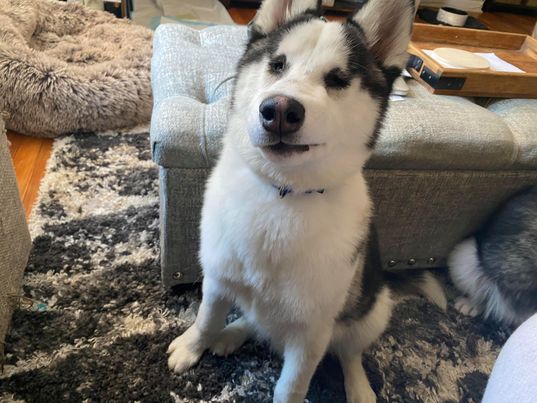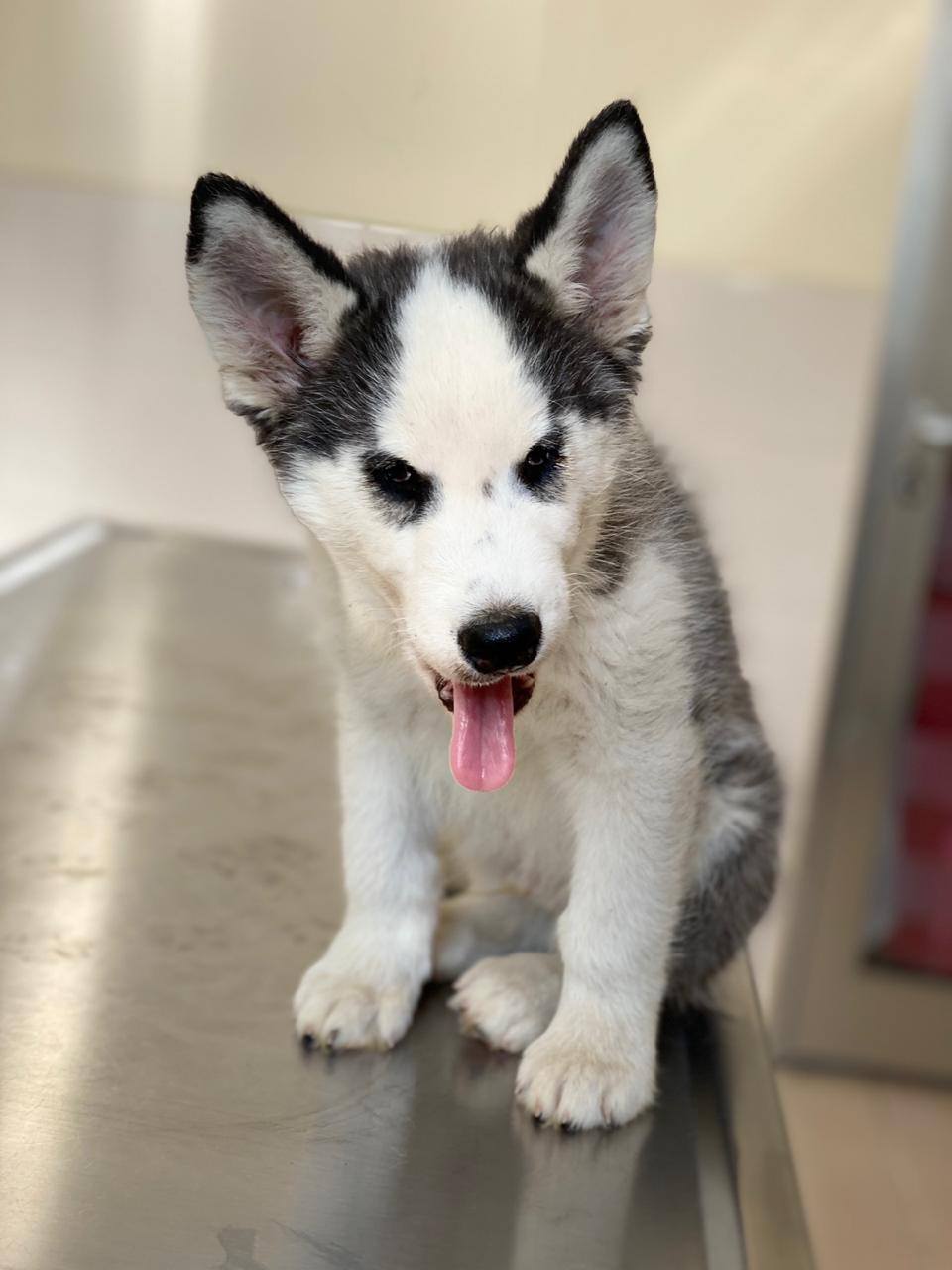 A Pathway to Hope
-
Coal
- New Jersey
Coal and his sibling are special needs puppies who were living in deplorable conditions in Azerbaijan. Both were born cryptorchid (with undescended testicles) and blind. And Coal was also suffering from a rare deformity causing urination issues: a persistent frenulum (extraneous skin on his penis which prevented normal urination). He needed specialty surgery to correct both problems.
Amy (A Pathway to Hope) works with an organization called Good World Shelter to save dogs such as Coal and Kera (from Egypt) whom we also helped with funding last year. As Amy wrote us: "They have the misfortune of being born in a world without hope. We give that to them."
A Pathway to Hope raised considerable funds for Coal and we were very happy to add to them. We wish Coal a long and healthy life. He has a good chance he will find a permanent home. The resident dog just has to approve him. (April 2021)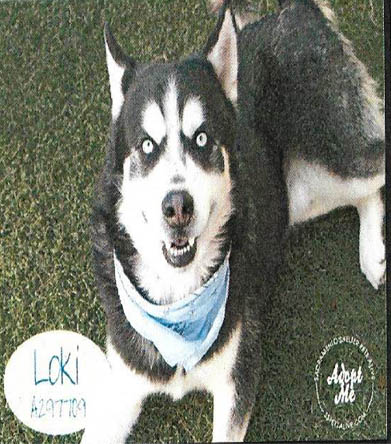 NW Snowdog Rescue
-
Lucky
- Washington
Lucky (formerly Loki) is a two-year old boy who was found as a stray in California. He was in excruciating pain with a torn cruciate ligament in his left hind leg. A coordinated effort with three rescue groups made Lucky's journey from a California shelter to NW Snowdog Rescue in Washington possible.
Lucky required orthopaedic implants to repair his leg. The rescue successfully raised a substantial portion of the funds needed and we were happy to contribute as well. (April 2021)

Live Love Animal Rescue
-
Fen
- California
Fen is two years old, loving, friendly and energetic. And he has been suffering from luxating patellas in his hind legs. He had had multiple unsuccessful surgeries and his family couldn't afford further medical care. They surrendered him to a shelter who contacted Live Love Animal Rescue for help with this young boy.
He was malnourished and unable to walk more than a few yards. Despite his pain, he was eager for walks. As Live Love Animal Rescue eloquently wrote "his zest for life far exceeds the physical capabilities of his body."
Fen had complicated and expensive corrective surgeries on both legs and the rescue did an admirable job of fundraising for him. We were happy to help this "great dog with an indomitable spirit." (February 2021)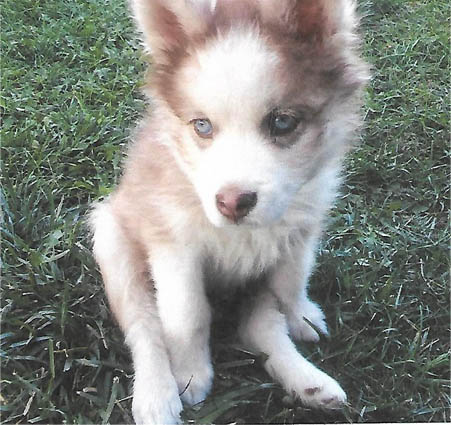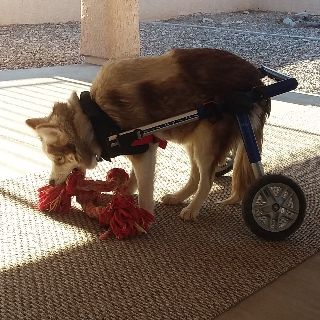 ARA Canine Rescue Inc.
-
Chance
- California
This little pup was three weeks old and weighed one pound when he was dropped off at Alley's ranch. He had pneumonia, a broken back, and hind legs that he dragged. He couldn't walk. His foster dad nursed him through the pneumonia and worked on the malnutrition. Then began a series of physical, orthopaedic and neurological tests to determine appropriate treatments.
Chance was too young for surgery, but Alley's Rescued Angels began fundraising for him and raised a remarkable amount in a very short time. This little guy touched the hearts of many.
At three months, he underwent extensive surgery which included spinal fusion, pins and bone grafts. He had significant mal-angulation in his hind limbs and spinal compression. It was complicated and expensive surgery.

The prognosis for a full recovery was not encouraging, but Chance was determined to disprove that! His foster dad got him a cart to help with mobility and reports that Chance is happy and eager to see the cart and harness.
Now at six months, Chance is recovering well. We were pleased to contribute funds to ensure a happy, pain-free life for this young chap. (February 2021)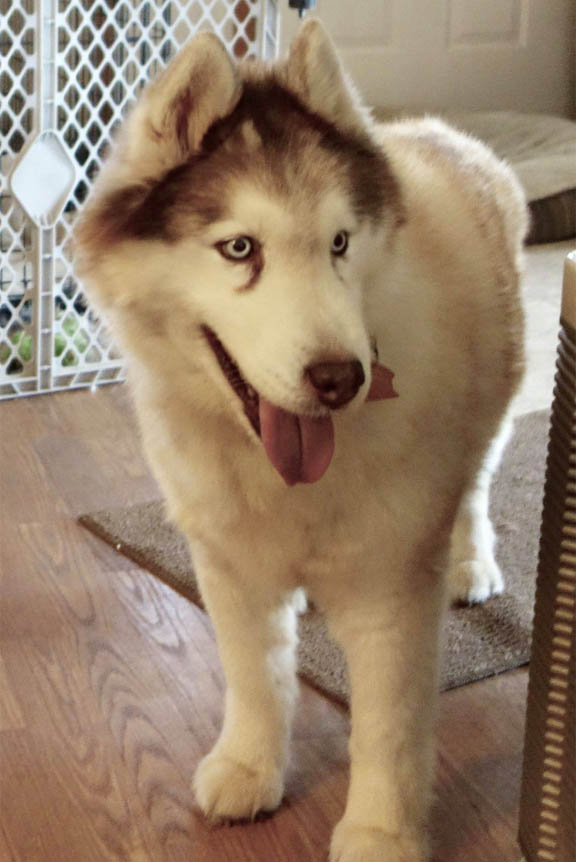 Forever Husky, Inc.
-
Blush
- Illinois
This pretty red and white lady is 14 going on 3. She is bouncy, active and happy, with a hearty appetite. And she was diagnosed with a localized squamous cell carcinoma (an oral tumour) on her jaw.
Because her general health is excellent, surgical removal on the right side was recommended. The procedure was successful with good margins. There was no metastasis.
Blush is recovering well and will have a good quality of life at this time.
Forever Husky raised a remarkable sum for this surgery and we were happy to help with funding to ensure more time for Blush. (February 2021)
---