2023
Here are the dogs we have helped so far in 2023. We are pleased to make contributions towards their medical expenses to ensure happy and healthy lives for them all.
Please click on the Funding Requirements link on the left if you have a rescue dog that needs medical treatment beyond the ordinary needs of spaying/neutering, boarding, annual shots, and things like that. Please make sure you read and understand our requirements prior to making an application. The link to the rescue application is at the end of the requirements.
---
* * * NEW * * * You can now click on any picture to view an enlarged version.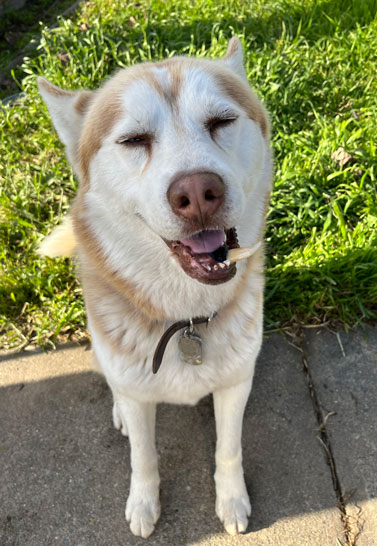 Independent -
Canelo
- California
Canelo's owners abandoned him and a Good Samaritan who lived across the street took pity on him and decided to care for him. Canelo had a lower left protruding canine and he was experiencing difficulty eating. He seemed to be in pain.
A vet checkup revealed infection in the tooth and surrounding the mouth. The vet described the tooth as "twisting outward from the mouth with odour and necrotic gum tissue surrounding the mouth. The tooth positioning was probably caused by trauma."
Canelo needed to have the tooth extracted and a biopsy done of the surrounding tissue.
We were very pleased to contribute funds to help Canelo and another organization has provided the remainder.
And we think this lucky boy has found his forever home with his Good Samaritan! (April 2023)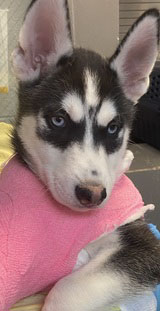 Husky House
-
Kobe
- New Jersey
This little pup (12 weeks) was to be euthanized. She had a fractured front right leg and her owners took her to a vet specialist, but then refused treatment and also refused to surrender her. They took her to an animal control shelter to be euthanized.
Husky House was contacted and took her in. Kobe needed surgery to repair the fracture: the insertion of a screw and pin. It was expensive surgery and Husky House raised some funds; we were happy to help as well.
Kobe is recuperating well and will soon be ready for adoption. (March 2023)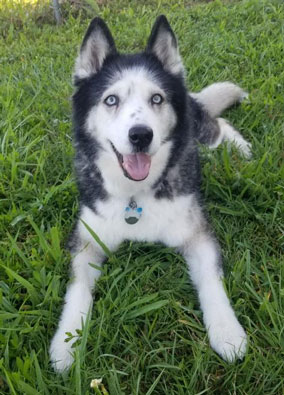 Texas Sled Dog Rescue
-
Sky2
- Texas
Sky2 is a seven-year-old female who was found as a stray and taken to this rescue. The finder offered to foster her as no owner came forward.
She was vetted and diagnosed with a partial retinal displacement and late Immature cataracts in both eyes. Sky2 had the necessary surgery to restore her vision and her vet is delighted with her progress and recuperation.
The rescue raised some funds for Sky2's surgeries and we were pleased to contribute to restoring her sight. (January 2023)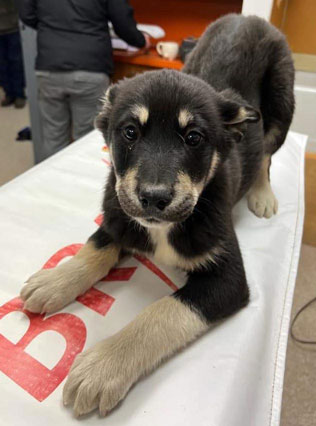 Hope 4 Huskies
-
Six Abandoned Puppies
- Washington
Three female and three male puppies (3 months old) were dumped in a tote and left outside overnight at this rescue. They were found to be suffering from incipient kennel cough, roundworms, and coccidiosis.
The puppies were treated with broad spectrum antibiotics and cough suppressants and are recovering well.
We were very happy to pay for their treatment and hope that Dasher, Clarice, Comet, Cupid, Vixen and Rudolph find their forever homes very soon! (January 2023)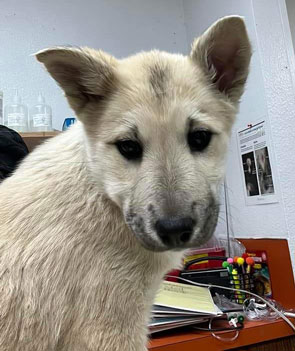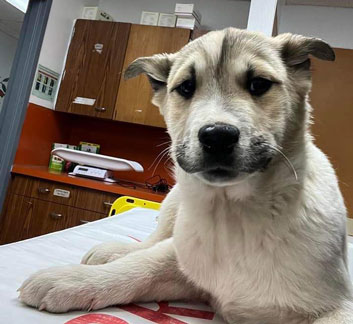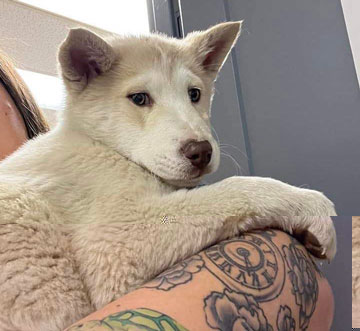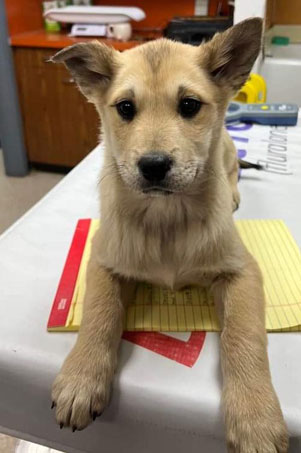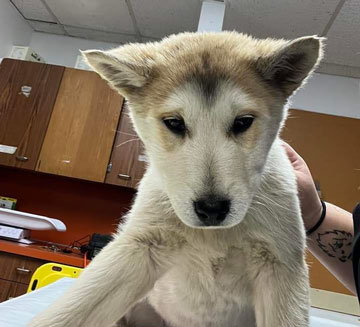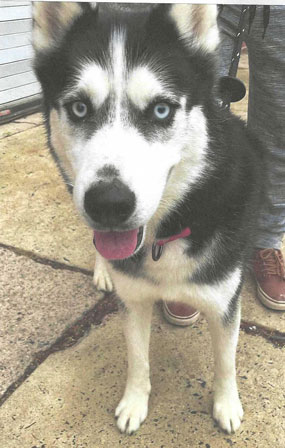 Homeless to Home Husky Rescue Inc.
-
Ghost
- Pennsylvania
Ghost is five years old and a normal, healthy Siberian with no underlying medical issues. But when he was returned to Homeless to Home, he was found to have four teeth in need of serious dental work: root canal therapy.
Sharon had a choice of extraction or root canals: she chose root canals, which, while more expensive, offered a safer solution for the potential complications four extractions could bring.
We were impressed with the detailed explanations the vet gave and Sharon's choice of root canal therapy for Ghost.
The rescue raised some funds and we were pleased to help Ghost who has had his surgeries and is recovering well. He had been adopted.(January 2023)