2019 (20 dogs)
Here are the dogs we have helped in 2019. We were pleased to make contributions towards their medical expenses to ensure happy and healthy lives for them all.
Please click on the Funding Requirements link on the left if you have a rescue dog that needs out of the ordinary medical treatment. Please make sure you read and understand our requirements prior to making an application. The link to the rescue application is at the end of the requirements.

Northern California Sled Dog Rescue (NorSled)
-
Canyon
- California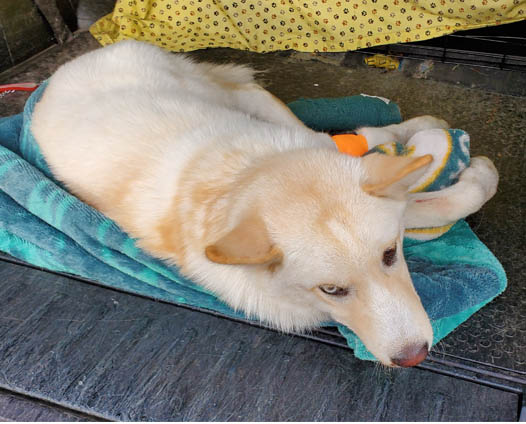 Canyon is six months old and suffered a badly fractured leg after being hit by a truck. His owners could not afford the treatment he would need and surrendered him to a shelter. The shelter did not have the resources to help Canyon so contacted NorSled who organized the necessary and expensive surgery.
Amputation was an option but because he is so young, NorSled felt that Canyon deserved to live a life on four legs.
They did a remarkable job of fundraising and we were happy to contribute substantially as well. (December 2019)

All New Hope Rescue
-
Apollo
- Missouri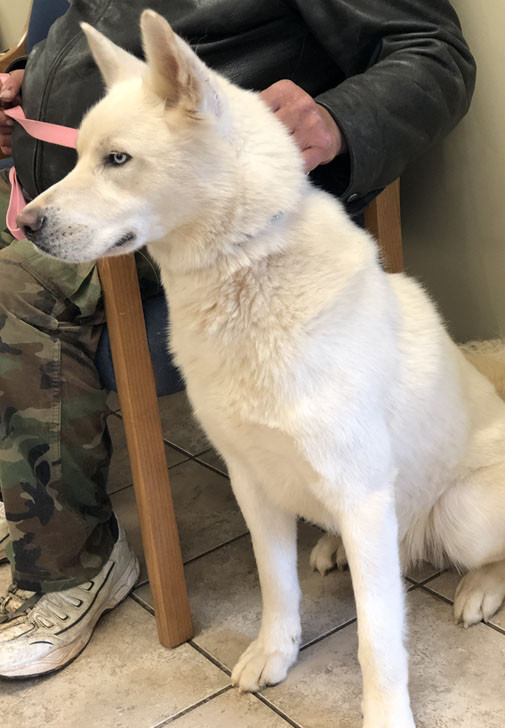 Apollo is two-years old and was surrendered by his owner. He was diagnosed with Heartworms and we were very pleased to pay for his treatment from the Julie Moreland Heartworm Fund.
This handsome young boy will be ready for his forever family very soon. (November 2019)

A Pathway to Hope
-
Skyla
- New Jersey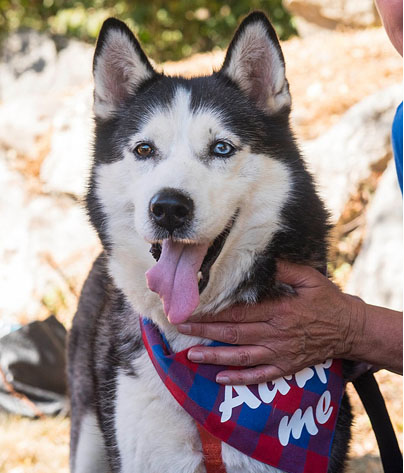 Skyla is a pretty bi-eyed lady who was found wandering in the woods with a senior Malamute. They were taken to an animal shelter and Amy decided to take in both dogs since they were clearly bonded. She describes Skyla as "very sweet and likes everyone she meets."
Her medical screening revealed a mass on her chest (a fatty tumour) and also a mammary tumour which was removed with clear margins. Thankfully, it was benign.
Skyla is currently in foster care and will be available for adoption soon.
We applaud Pathway to Hope's fundraising efforts and were happy to provide additional funds to ensure a happy life for Skyla. (November 2019)

BARC (Broken Arrow Rescue Corporation)
-
Skye
- Oklahoma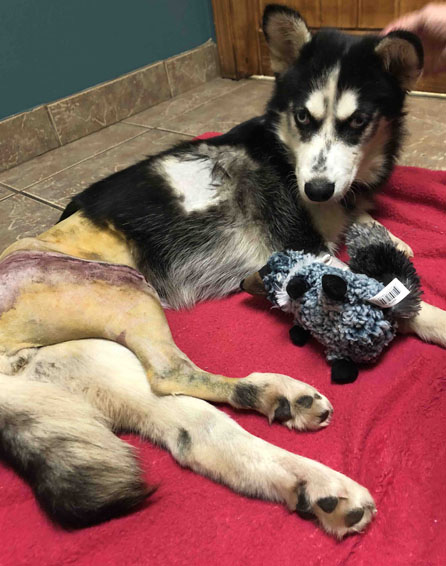 This lucky little pup had many many people rooting for her in very tangible ways! Skye (named for her lovely blue eyes) was spotted wandering around in the woods by good samaritans who took her to an animal hospital. She was covered in burrs and ticks, and had likely been struck by a car because she was suffering pelvic, hip and femur fractures.
The rescue posted Skye's story on Facebook and established a GoFundMe page for her. People were touched by her story and responded generously to help with the extensive surgical costs.
We were very pleased to contribute to Skye's expenses and wish her a happy, healthy life. (November 2019)

Mayberry4Paws
-
Flossie
- North Carolina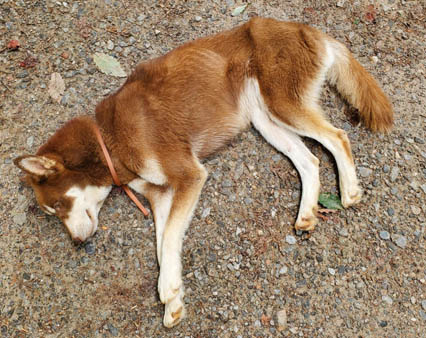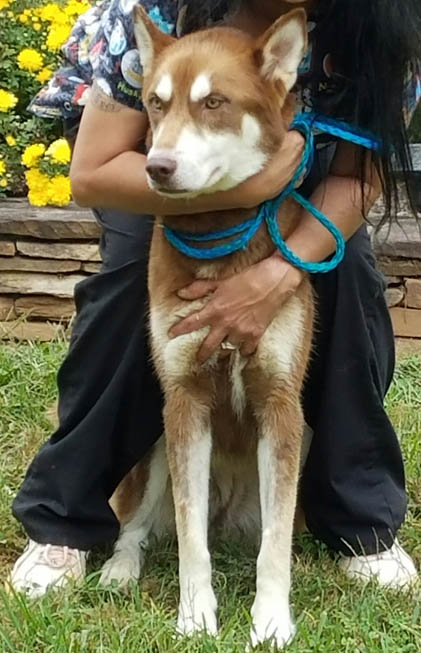 Flossie was starving. This pretty young red and white girl was turned over to rescue for medical treatment by animal control. Mayberry4Paws is a small rural rescue with limited funds but determined to help this 3-year old.
Flossie needed a blood transfusion and supportive care and we were very pleased to provide funds to make her healthy again. (September 2019)

Delaney's Dog
-
Khloe
- California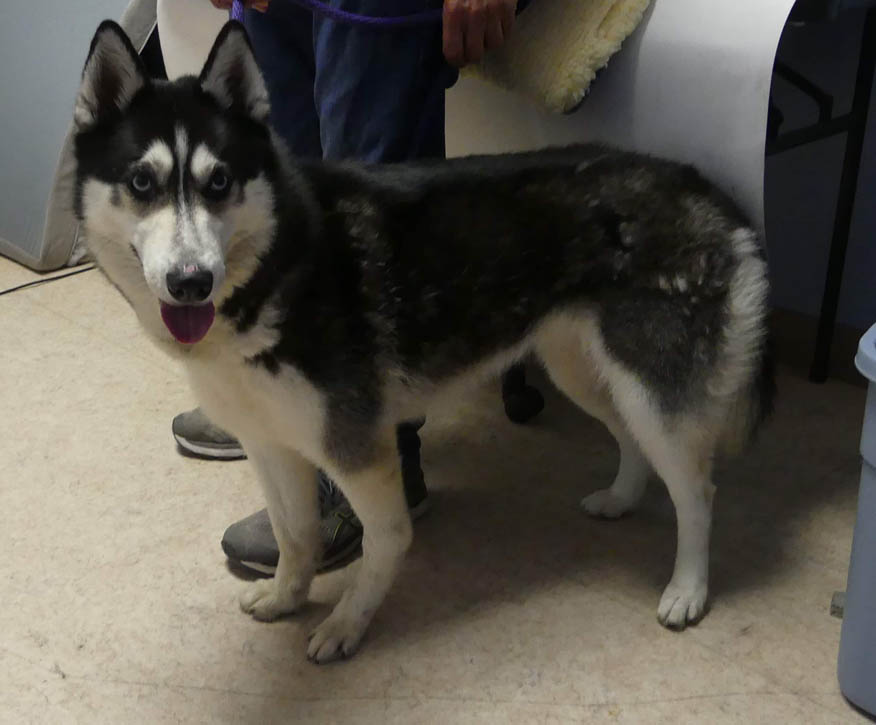 A shelter in California put out a plea to rescues to save Khloe, a 4-year old girl with a fractured leg. She had been hit by a car. Only Delaney's Dog responded.
The surgery to correct the fracture was expensive, but once again, Maureen raised most of the funds through successful fundraising. We were happy to contribute the balance. (August 2019)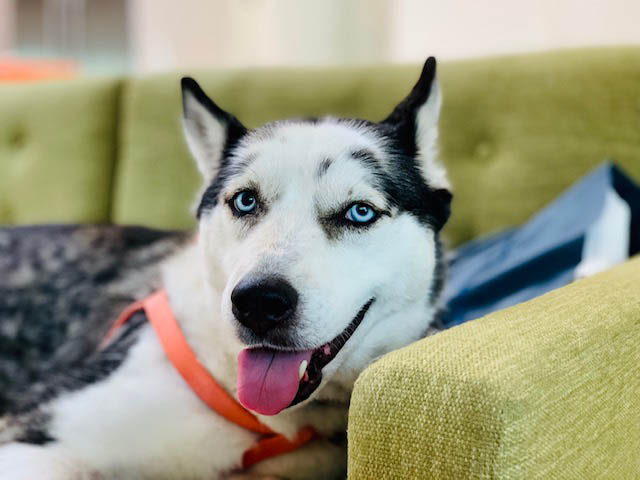 Delaney's Dog
-
Mushu
- California
Mushu seemed to be a healthy 8-year old when she was rescued from a shelter and placed in foster care. Soon after, she developed breathing problems which were diagnosed as bilateral laryngeal paralysis. This is a condition that caused her to struggle to breathe and could ultimately lead to complete closure of her airway.
Mushu needed corrective surgery (unilateral tie-back) and she is now recovering. She can breathe again!
We were very happy to make a substantial contribution to her surgery. (July 2019)
September update: Mushu's foster parents adopted her and write that "she is the absolute center of our world--as it should be."

Homeward Bound Siberian Husky Rescue
-
Avik
- Iowa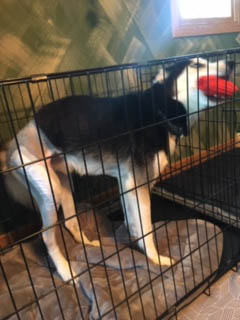 Avik is a year old and was rescued from a humane society in Wisconsin. He was in need of two very expensive surgeries on his hind legs to be performed two months apart.
He was born with congenital issues involving femoral bone deformities and lateral luxating patellas which necessitated surgical correction. While ACL problems are not uncommon in our breed, Avik's were complicated by the need for accompanying procedures that were not routine in this kind of surgery.
Avik recovered well from both surgeries and we were pleased to be able to help with both. We wish him a long, happy, and active life! (July 2019)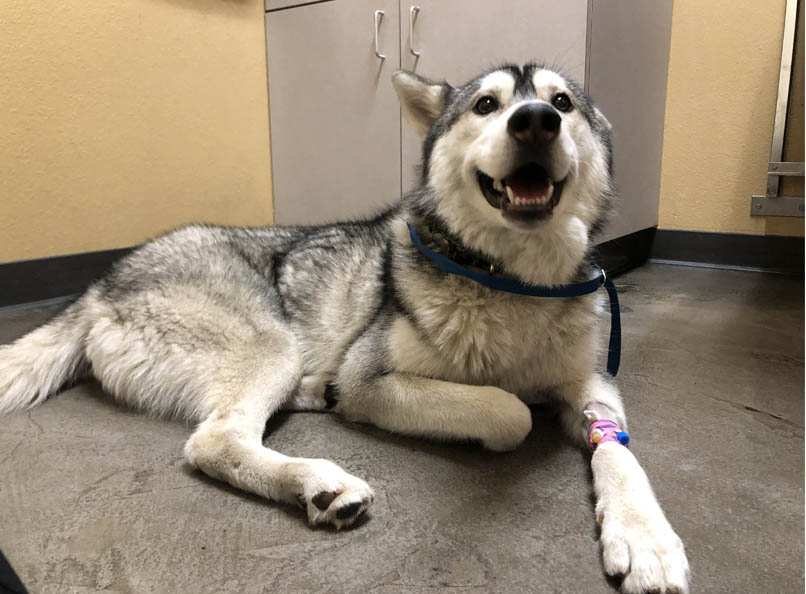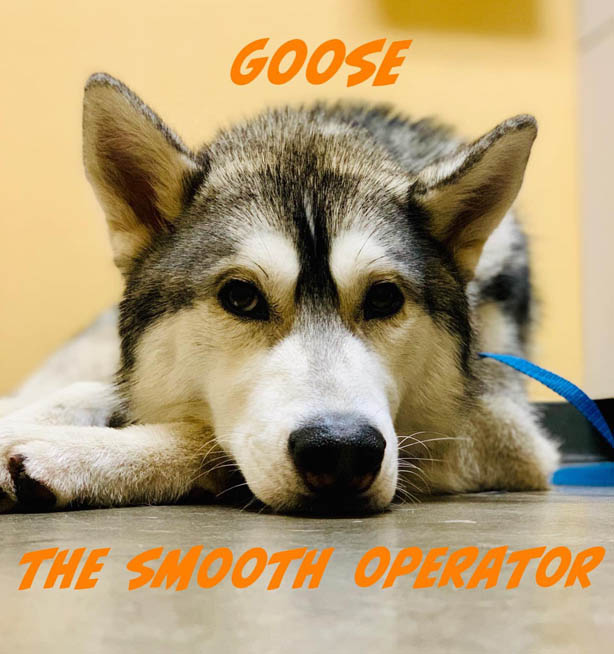 Delaney's Dog
-
Goose
- California
Goose is 8 months old. A puppy. He was hit by a car and suffered a fractured pelvis. His owner dumped him at a shelter which planned to euthanize him, but first, issued a plea to rescues and Maureen at Delaney's Dog responded.
Goose had orthopaedic surgery to repair the fracture and will be available for adoption when he has healed.
Kudos to Maureen at Delaney's Dog for rescuing Goose and for her fantastic devotion to fundraising which raised most of the money needed for his surgery. We were very happy to provide the balance and wish Goose a happy and healthy future in his forever home. (June 2019)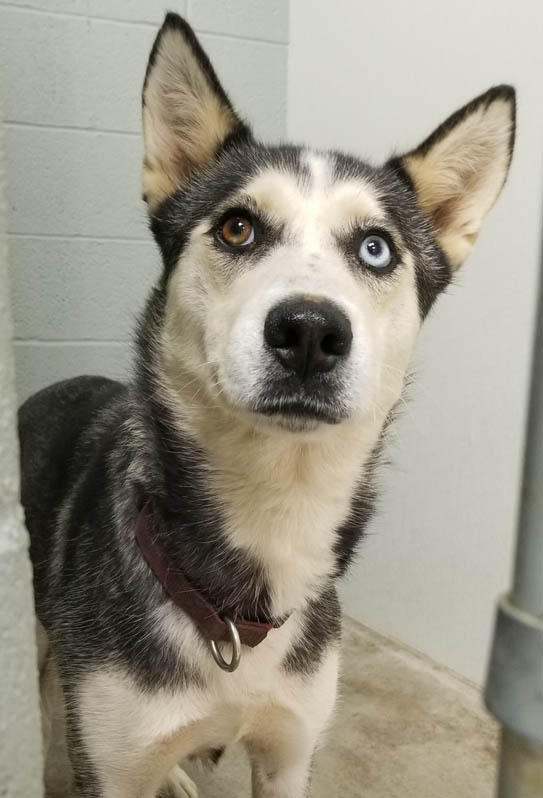 All New Hope Rescue
-
Hazel
- Missouri
Two-year old Hazel was an owner surrender and found to be positive for Heartworms. She was treated successfully and will be ready for adoption soon.
We were happy to pay for Hazel's treatment from the Julie Moreland Heartworm Fund. (June 2019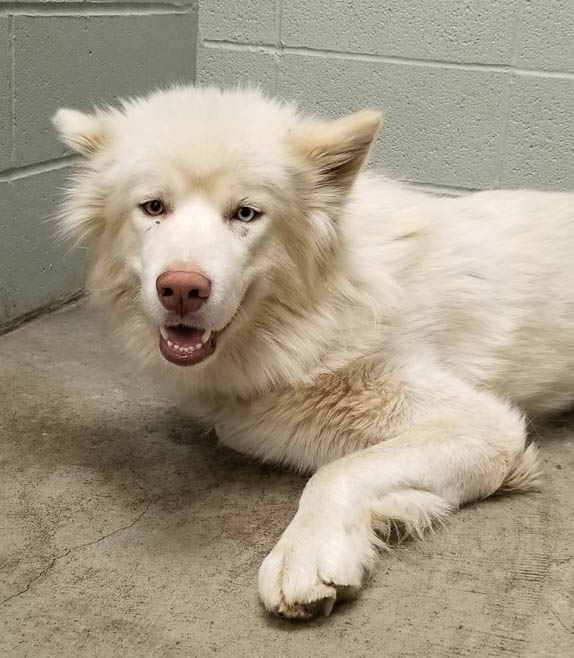 All New Hope Rescue
-
Rodney
- Missouri
Rodney is an all-white young boy (two-years old) and was rescued from a shelter. He was diagnosed with Heartworms and received treatment which was successful.
We were happy to disburse funds from the Julie Moreland Heartworm Fund to pay for Rodney's treatment. (June 2019)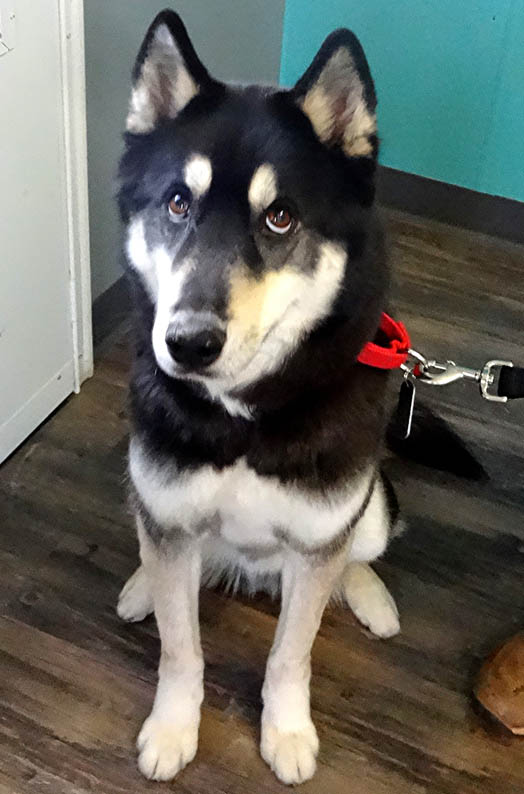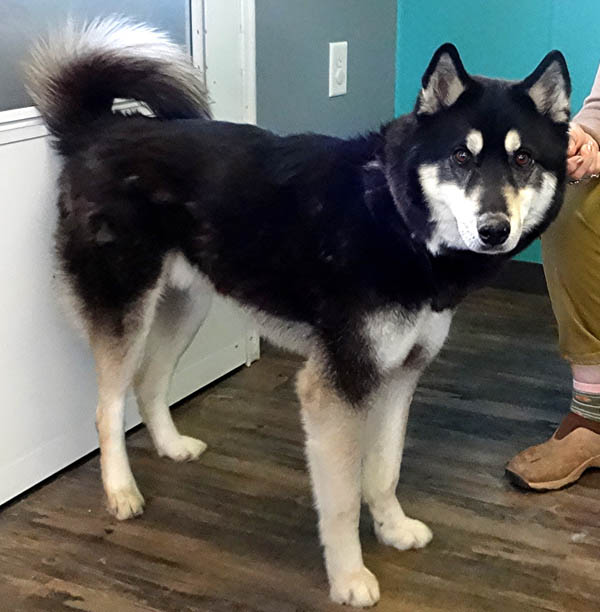 Northern Lights Sled Dog Rescue Inc.
-
Petey
- Indiana
Petey is four years old and was relinquished to NLSDR when his owner was admitted to hospice. Petey was diagnosed with a parathyroid mass and in need of immediate surgery. It was an expensive procedure but with happy results: the tumour was benign!
This handsome young boy is recuperating well in foster care. (May 2019)
August 2019 update: Julie (Northern Lights) writes that Petey is home to stay. His foster parents have officially adopted him. They are very involved in working with Northern Lights as volunteers handling adoptions, transports, rehabilitations, and home visits.
We were delighted to hear that Petey has a forever family and were happy to help with funding to ensure his long and happy life.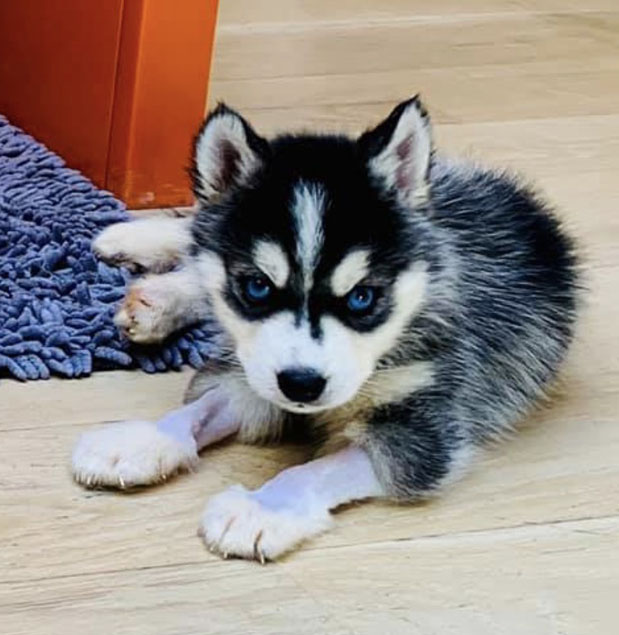 Delaney's Dog
-
Leighas
- California
Maureen describes Leigheas (his name means "to heal") as a miracle Siberian puppy. She learned about this 2-month old pup in need through social networking. He was lethargic and couldn't walk or stand on his own. It seemed he was paralyzed. He underwent numerous tests and was hospitalized as a critical care patient for a week. It was finally a blood transfusion which made all the difference. Leigheas rebounded immediately.
He is flourishing in foster care and looks forward to his forever home soon. We were very pleased to help with Leigheas' treatment. (March 2019)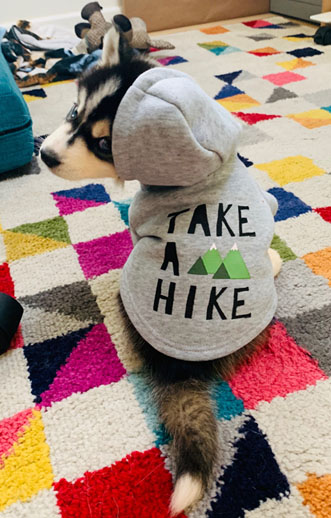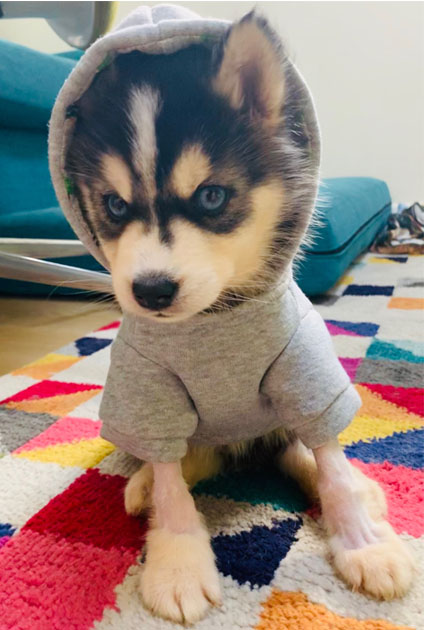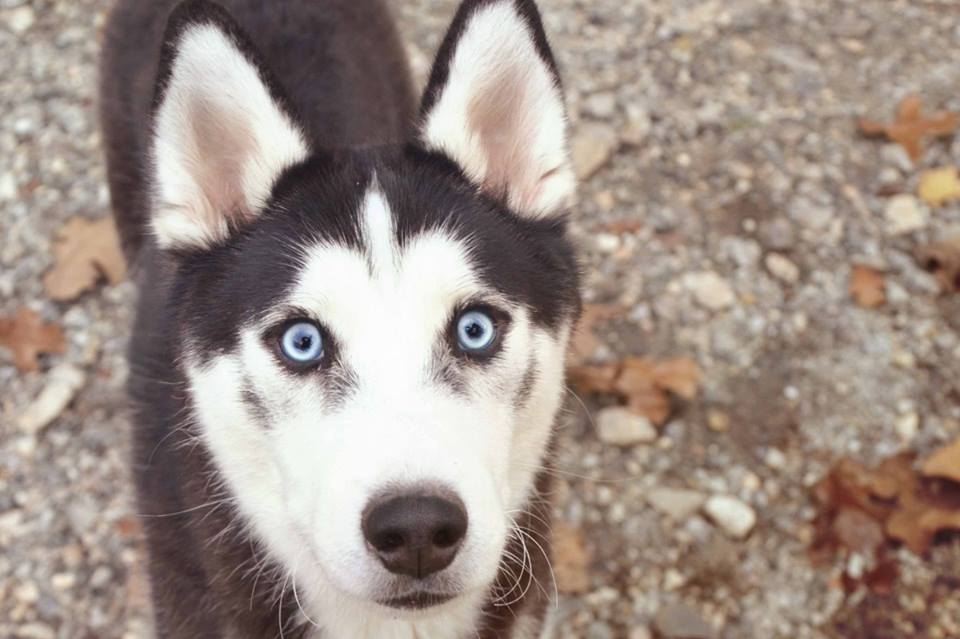 Releashed Rescue
-
Ruger
- Georgia
Ruger is only a puppy and needed specialized and expensive surgery for a liver shunt. Blood that would normally flow through the liver shunts around it causing wastes to reach unhealthy levels in other tissues. This bypassing of the circulatory system to the liver is a life-threatening condition.
Charla did an amazing job of fundraising and we very pleased to contribute substantial funds to ensure a happy and healthy life for Ruger. (March 2019)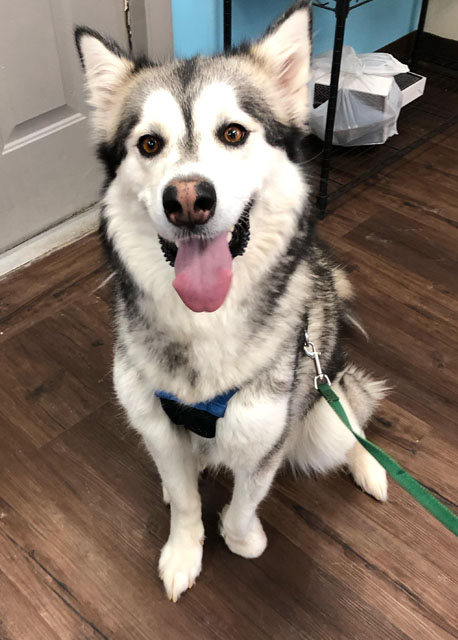 P.A.W.S. (Providing Animals with Support)
-
Kira
- Utah
Kira is three years old and was limping when she was rescued. She appeared to have a deformed foot/paw due to an untreated metacarpal condition. Kira had extensive diagnostic testing with accompanying x-rays. At the moment she appears to be pain-free and uses the leg for balance. The rescue may need to monitor her condition for potential surgery. We wish Kira all the best and were pleased to provide funding for her tests. (March 2019)
Update: Kira underwent an amputation in April.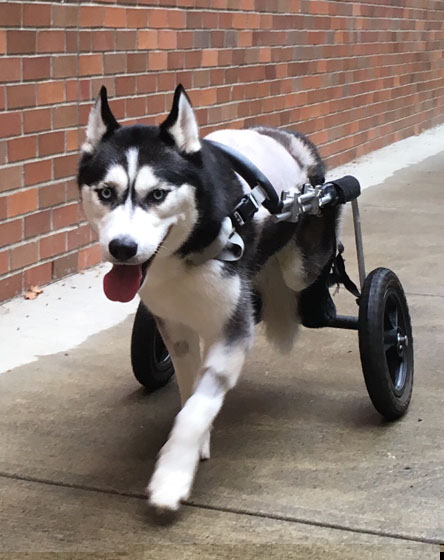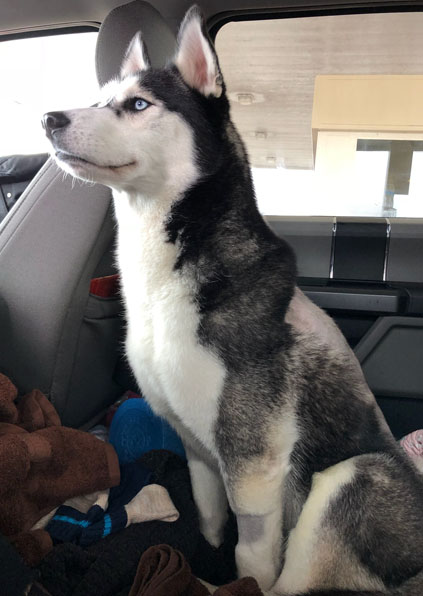 Shadow Rescue
-
Scoot
- California
Scoot is alive today due to remarkable dedication from Shadow Rescue and his foster family. This two-year old boy escaped from his yard and was struck by a car resulting in a spinal fracture. Despite corrective surgery, Scoot was left with paralysis in his hind limbs.
He uses a "scoot-cart" (hence his name) to be somewhat ambulatory. He is a remarkable boy whose vets describe as "happy" and a "lovely patient." But his continuing care is formidable and his foster parents have undertaken to ensure his survival as a healthy and happy dog. They are investigating potential prosthetic devices for him.
Shadow Rescue has an enviable record of fundraising and received generous donations for Scoot. And kudos to his very caring foster parents. We were pleased to contribute funds to help Scoot. (March 2019)

All New Hope Rescue
-
Rudy
- Missouri
Young Rudy (18 months) was an owner-surrender found to be suffering from heartworms. We were pleased to fund Rudy's treatment from the Julie Moreland Heartworm Fund and wish this pup a long and healthylife. (February 2019)

Forever Husky Inc.
-
Sunkist
- Illinois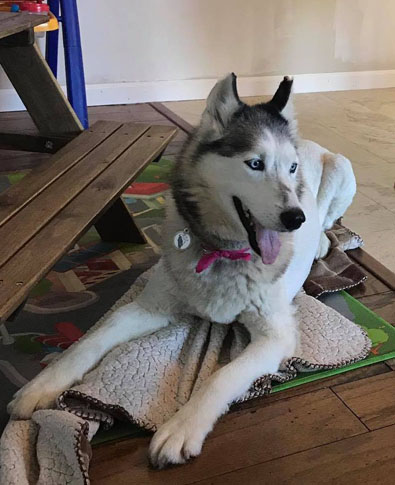 Sunkist-Blush is a very lucky lady! Lance's rescue took her in from an animal control. She is 11 years old and appeared to have a UTI. In fact, after several tests, an ultrasound revealed a renal mass (left kidney). Left untreated, the cancer would have spread quickly to other organs. Since there were no metastatic signs of disease, Forever Husky opted for surgery to remove her left kidney. Sunkist is in good health and has recovered well from her surgery.
We were very pleased to help fund this expensive surgery to allow sweet Sunkist another few happy years. (January 2019)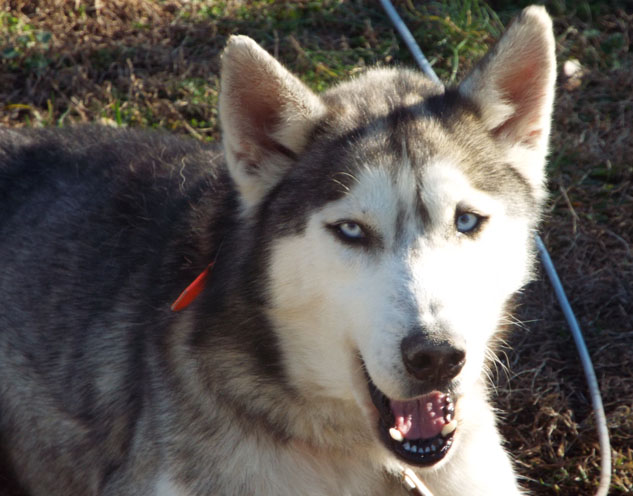 Half-Way Home Canine Rescue
-
Sebastian
- North Carolina
This little boy (18 months) was pulled from an animal shelter and diagnosed with heartworms. Half-Way Home was a victim of two hurricanes which soon depleted their funds which had to be used to make repairs to keep their rescue dogs safe and secure.
Sebastian recovered well from his treatment and we hope he has found his forever home. Funds for his treatment were provided by the Julie Moreland Heartworm Fund. (January 2019)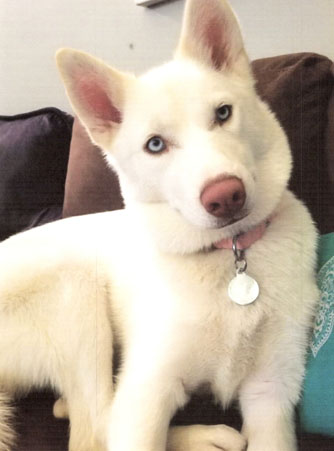 Delaware Valley Siberian Husky Rescue
-
Ori
- Pennsylvania
Ori is only a year old and was diagnosed with juvenile cataracts. As Chris wrote us, "she was nearly blind. She had lost vision in her right eye and had only peripheral sight in her left. The cataracts were significantly impairing her vision in both eyes."
The rescue did significant fundraising for Ori's surgeries and we were happy to provide substantial funds to assure this young girl a happy life. (January 2019)

Northern Lights Sled Dog Rescue Inc.
-
Lucia - now Lulu
- Indiana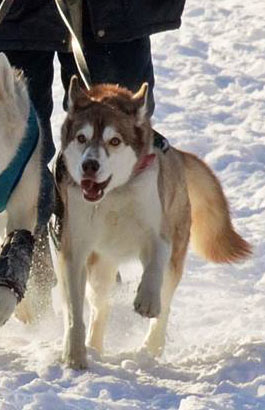 We received this note from Julie Wolszczak, the President of Northern Lights Sled Dog Rescue.
Remember Lulu (originally named Lucia), the puppy with the fractured jaw? I got a nice update and some pics from her mom. She grew up to be such a beautiful girl! They lost the first dog they adopted from us, Batai, awhile back (he's the one that had the Chinese Crested gene and all KINDS of problems) and adopted another special needs pup, Will (something funky with a leg that broke when he was a baby - I don't remember the details).
Her new mom reports that "Lulu is doing so well. She is our only "special" dog that seems totally normal. We need to get her yearly dental cleaning but that is nothing. Her crown is still in place, which we jokingly call her bionic tooth. She is so intelligent and well behaved for a husky. And absolutely perfect on road trips."
"I think the thing I appreciate the most about Lulu is her "nursing" abilities, though. Maybe SOS-SRF would like knowing that she nursed Batai at the end and has been so good to Will, as well." (March 2019)